Assistant Front Desk Manager
The Fraye, a Hilton Curio Collection Hotel
Nashville, TN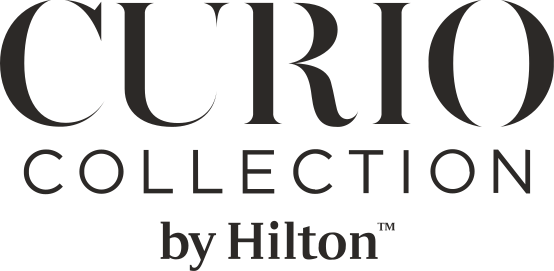 Assistant Front Desk Manager
The Fraye, a Hilton Curio Collection Hotel
Description
We are hiring an Assistant Front Office Manager!
Responsibilities:
Be readily available and approachable for all guests.
Assist associates in understanding guests' ever-changing needs and expectations and exceed them.
Take proactive approaches when dealing with guest concerns. Follow property specific second effort and recovery plan.
Publish all GSS results in a timely manner including all GSS forms, comment cards and guest letters. Solicit feedback for continuous improvement.
Extend professionalism and courtesy to guests at all times.
Thoroughly understand the service culture. Ensure that all members of your staff understand the same philosophy.
Respond timely to guest complaints.
Ensure all team members meet or exceed all hospitality requirements.
Ensure Continuous Improvement meetings are taking place weekly.
Create and build an environment that emphasizes motivation, empowerment, and teamwork.
Be readily available and approachable for all associates.
Take proactive approaches when dealing with associates concerns.
Extend professionalism and courtesy to associates at all times.
Understand AOS/GSS results, developing a game plan to areas in need and expand on the strengths.
Set clear expectations for the team. Ensure that the team has the capabilities to meet and exceed those expectations.
Conduct monthly reward programs.
Communicate and update goals and results with associates.
Lead by example demonstrating self-confidence, energy and enthusiasm.
Motivate and encourage staff to solve guest and associate concerns.
Ensure orientation for new associates is done in a timely manner.
Know hotels emergency plan, train and implementation.
Comply with all corporate accounting procedures.
Assist in developing hotel budget and capital expenditure plans.
Utilize budgets to understand financial objectives.
Develop and communicate selling strategies.
Oversee all accounting functions.
Responsible for the operations outlets of hotel. Ensuring all hotel standards are being met.
Ensure that all audits are completed.
Provide a safe work environment in compliance with OSHA/MSDS.
Responsible for implementation of hotel accident prevention programs.
Perform annual quality audit with GM.
Ensure a viable key control program is in place.
Make sure that staffing levels are appropriate to exceed guest expectations.
Assist Guest Service Manager.
Understand hotels system inventory and daily selling strategies.
Ensure that all front desk associates understand hotel-selling strategies.
Network to uncover new business leads.
Stay current on local market conditions.
Ensure property-hiring practices comply with I-9, ADA and EEO requirements.
Interview and make hiring decision.
Conduct reviews in a timely manner.
Promote both Guarantee of Fair Treatment and Open Door policies.
Maintain current licenses and permits.
Scheduling of team.
Carry out all reasonable requests of which you are capable of performing.
Ensure effective departmental communication and information systems through logs, department meetings and hotel meetings.
Benefits:
We offer competitive wages. Full-time associates are eligible to participate in a comprehensive benefit package, which includes medical/dental/vision plans, life insurance, ST/LT disability options, 401K options, tuition assistance, discounted room rates at Concord managed hotels, plus training & development and career advancement opportunities.
Why Concord?
Concord Hospitality invests in its associates by providing training and development at all levels, from interns to executive leaders. Our "Associate First" culture supports and inspires personal development both within the workplace and beyond. Our associates are what our company is built on, and we are proud to recognize them for their hard work, dedication, and commitment to excellence. We value work life balance, diversity, and our commitment to provide the best customer service and quality accommodations in every market we exist. Concord is built on 5 cornerstones: Quality, Integrity, Community, Profitability and FUN! Our associates say it best with our national company cheer heard throughout North America ---
"We Are Concord! "We support diversity and inclusion through our mission to be a "Great Place to Work for All."
Qualifications
$23 - $26
The Fraye, a Hilton Curio Collection Hotel
200 Room Hotel
Your base for exploring midtown Nashville
Find us in Midtown, on Broadway, near many restaurants and bars. We are a 10-minute walk from the famous Music Row and under two miles from Bridgestone Arena, home of the Nashville Predators. Vanderbilt University is also nearby. Relax in a cabana by our outdoor pool and enjoy an evening at our rooftop bar.