Line Cook
The Fraye, a Hilton Curio Collection Hotel
Nashville, TN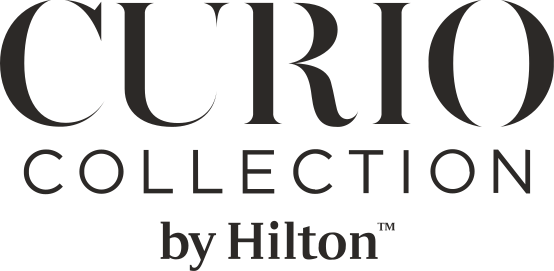 Line Cook
The Fraye, a Hilton Curio Collection Hotel
Description
We are hiring a Line Cook
Great Opportunity to bring your culinary skills to one of North America's fastest growing hospitality companies – Concord Hospitality Enterprises. This position of hotel Cook means you'll be tempting the palettes of our guests with your attention to detail in presentation, quality, and safe serving temperatures. Depending on the brand of hotel, we offer various types of food service from simple buffet breakfasts to plated dinners and banquet events! Our cooks are team players that work with our operations team to provide the best professional, competent and prompt service to our guests and our client partners.
As a cook for Concord we'll have some key responsibilities that we'll seek:
Prepare food of consistent quality following brand recipe cards
Proper Documentation on all food containers with adherence to rotations per SOP
Practice safety standards at all times
Report to work in full clean uniform on time and ready to serve
Cook orders with adherence to guest requests/special needs in a positive manner
Be proactive with ordering and pars, food preparations and equipment upkeep to eliminate service obstacles
Here are some reasons our associates like working for us:
Benefits (Full Time Associates only)
We offer competitive wages. Full-time associates are eligible to participate in a comprehensive benefit package, which includes medical/dental/vision plans, life insurance, ST/LT disability options, 401K options, tuition assistance, discounted room rates at Concord managed hotels, plus training & development and career advancement opportunities.
Why Concord?
Our culture is based on our five Cornerstones and they are what we consider our foundation: Quality, Integrity, Community, Profitability, and Fun. It's important to us to provide a great work environment for our associates and we strive to hire the BEST associates in the market.
Our "Associate First" culture supports and inspires personal development both within the workplace and beyond. Concord's associates are what our company is built on, and we strive to recognize them for their hard work, dedication, and commitment to excellence. We value work life balance, diversity, and our commitment to provide the best customer service and quality accommodations in every market we exist
If you are seeking a position where you can grow and be a part of a fun team, this job may be your answer. We are proud to be an EEO employer M/F/D/V.
Wage: $20-$24/hr based on Experience
The Fraye, a Hilton Curio Collection Hotel
200 Room Hotel
Your base for exploring midtown Nashville
Find us in Midtown, on Broadway, near many restaurants and bars. We are a 10-minute walk from the famous Music Row and under two miles from Bridgestone Arena, home of the Nashville Predators. Vanderbilt University is also nearby. Relax in a cabana by our outdoor pool and enjoy an evening at our rooftop bar.