Public Space / Lobby Attendant
The Alloy - a Doubletree Hotel
King of Prussia, PA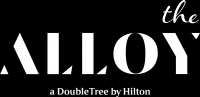 Public Space / Lobby Attendant
The Alloy - a Doubletree Hotel
Description
The Alloy a DoubleTree by Hilton is now hiring a full-time Public Space/Lobby Attendant.
The hourly rate for the positions is $17.00. This full-time position comes with excellent medical benefits offer, free short term disability, company paid life insurance, 401k, company paid monthly SEPTA transpass, discounted hotel rooms and cell phone plans, and much more!
Housekeeping is the perfect job for someone who likes to clean, enjoys being active throughout the night, likes to make customers happy through their work, and thrives in a self- managed work situation. We have a great company culture at Concord Hospitality where everyone is valued and treated with respect.
Our lobby/public space attendant is responsible to maintain the lobby and public space areas, as assigned by management, in a clean and orderly condition according to standard procedures in a safe, accident-free manner.
Here are some reasons our associates like working for us:
Our Benefits (applies to Full Time Associates Only)
Competitive Pay
Great Benefits including various levels of Medical plans, prescription discounts plus vision/dental
401K Retirement Program with company contribution – FREE MONEY!
Discounted hotel rooms!
Free Monthly Septa Transpass
Group Life Insurance equal to your annual salary
Voluntary Short and Long Term Disability Programs
Verizon Wireless Discount – save up to 18% off your billing a month with our partnership with Verizon
RESPONSIBILITIES
Overall cleanliness of lobby areas: Clean all fingerprints off glass doors, Registration Desk and run vacuum cleaner.
Public Restrooms Clean Sink, Toilet, Mop Floor - Replenish supplies as needed.
Pool Area Replenish supplies as needed take out all the trash clean glass doors and any residue from the tables.
Exercise Room clean all mirrors, wipe all equipment take out trash run vacuum cleaner clean glass doors.
Help with excessive laundry when required.
General cleaning of offices and Front Office areas.
General cleaning of associate break room.
Associate bathroom clean sink, toilet, mop the floor. Replenish toilet paper and paper towels as needed.
Communicate changes in suite status with the Front Desk.
Assist the Chief Engineer in resolving guest complaints concerning the Maintenance Department.
Deliver cribs, roll-away beds and various related items to suites as requested by supervisor or guest. Making notations on various logs where these amenities have been delivered - i.e. cribs and roll-away beds locations must be recorded in the Log Book at the Front Desk.
Responsible for knowing hotel emergency procedures.
Accommodate guest special requests courteously.
Answer guest questions regarding local area facilities and services.
Why Concord?
Concord's foundation is our 5 Key Cornerstones: Quality, Integrity, Community, Profitability, and our newest – having Fun. We strive to hire the BEST associates in the market and thus provide a great working environment that associates find appealing. Enjoy a culture where you are valued and our Associate First policy is a way of life. Utilize your hospitality talents with a Company that cares about you and your development. We do many fun things on property to stay engaged with our associates and show you we care about you.
If you are seeking a position where you can grow and be a part of a fun team, this job may be your answer.
Qualifications
Prior hotel public space/lobby attendant experience is required.
The Alloy - a Doubletree Hotel
327 Room Hotel
Modern Comfort Meets Historic Luxury
Join us at the Alloy, where lavish amenities and utmost comfort is never far out of reach. Experience a fusion of modern and historic touches in every stylish detail. Our guest rooms are complete with luxurious linens and elegant touches that are guaranteed to make you feel right at home and recharged in no time.