Night Auditor
AC Hotel by Marriott Columbus
Columbus, OH
Night Auditor
posted May 12, 2023
Description
We are hiring a Night Auditor
We are looking for people that have a passion to serve others! Working at the front desk means you are at the hub of the hotel with the most interaction with our guests. The department is open 24/7….so each front desk role is as important as the others. Associates working the front desk are the key to the overall experience the guest will have. As the late shift you are essentially working without management supervision so your responsibility is seen as even greater as you assist in closing out the business for the day as well as check in or out those guests during non- traditional hours. Your keen sense of being proactive, responsive and caring will make all the difference. The night shift also assures the guest a stay that is safe whereby you are monitoring abnormal activity inside and outside of the hotel and monitoring any weather issues that could become threatening to our resting guests. If you enjoy working semi-independently from others and have a winning personality and high sense of responsibility – this role is perfect for you! We have a great company culture at Concord Hospitality where everyone is valued and treated with respect.
Role Responsibilities:
As a Front Desk Night Auditor you have the responsible to give our guests the best hospitality experience they can have by:
Processing credit card transactions and other (restaurant, events, lounge) for the day
Handling phone system, transferring calls, reservations, etc
Verify, balance and review hotel room availability
Perform Check-in and Check-out procedures
Administer guest payment policies and look for errors from the day shifts
Prepare folios for the morning departing guests
Maintain overall lobby appearance and assist with AM breakfast set up if needed
Be versed in all hotel emergency procedures
Here are some reasons our associates like working for us:
Benefits (Full Time Associates only)
We offer competitive wages. Full-time associates are eligible to participate in a comprehensive benefit package, which includes medical/dental/vision plans, life insurance, ST/LT disability options, 401K options, tuition assistance, discounted room rates at Concord managed hotels, plus training & development and career advancement opportunities.
Why Concord?
Our culture is based on our five Cornerstones and they are what we consider our foundation: Quality, Integrity, Community, Profitability, and Fun. It's important to us to provide a great work environment for our associates and we strive to hire the BEST associates in the market. At Concord, you can enjoy a culture where you are valued and our Associate First policy is a way of life. Utilize your hospitality talents with a Company that cares about you and your development. We do many fun things on property to stay engaged with our associates and show you we care about you.
You take pride in your work, the hotel, and your employer to make sure we exceed our guests' expectations. If this is you, we want you to contact us... Now!
If you are seeking a position where you can grow and be a part of a fun team, this job may be your answer. We are proud to be an EEO employer M/F/D/V. We maintain a drug-free workplace.
---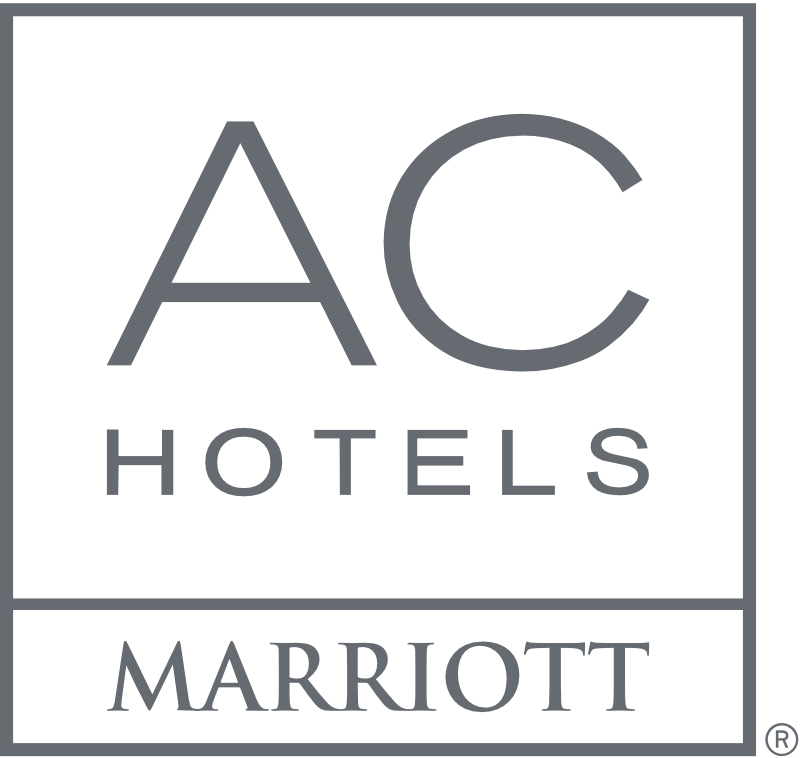 517 Park St
Columbus, OH 43215
Discover modern refinement at our Columbus Downtown Hotel
Explore like a local and stay in style at this newly opened hotel! The AC Hotel Columbus Downtown offers a unique combination of quality, timeless European design comfort, and true authenticity. Experience the hotel's signature rooftop bar, Lumin Sky Bar and Kitchen, specializing in crafted cocktails and Spanish tapas while offering stunning panoramic views of the city skyline. Take your event to new heights in the hotel's 2,400 sq. ft. of private event space located on the 8th floor; each space featuring floor to ceiling windows, sleek design and state-of-the-art audio visual equipment. Enjoy European inspired guest rooms, 24-hour fitness center and complimentary Wi-Fi throughout the hotel. The AC Hotel Columbus Downtown is perfectly situated near entertainment: The Arena District, Short North Arts District, Nationwide Arena, Lower.com Field, the Greater Columbus Convention Center, Express Live concert venue and Huntington Park. Experience all that the city has to offer at the new AC Hotel Columbus Downtown!