Sales Coordinator
Raleigh Marriott Crabtree Valley
Raleigh, NC
Sales Coordinator
posted March 16, 2023
Description
We are hiring a Sales Coordinator.
Our Sales Coordinators are important to the hotel's success because they are a direct link between the front desk and our sales team. As the sales coordinator you are assisting our incoming reservation calls for groups and meetings, as well as assisting the sales team with contracts, room blocks and communication with the rest of the hotel team to assure our guests and corporate clients receive exactly what we promised! And because Concord believes in promotion from within, many of our sales coordinators today become tomorrow's sales managers and future Director of Sales!
Key Role Responsibilities:
Be one of the first points of contact for incoming sales calls, and respond in a quick, timely, and professional manner to all internal partners and external customers. Endeavor to deliver clear and concise communiqué that is representative of Concord Hospitality via all avenues of communication.
Demonstrate excellent time management, self-motivation and proactive planning, and endeavor to be organizationally savvy with a keen focus on detail.
Work diligently to complete assigned tasks and responsibilities (i.e. including but not limited to assisting with or the management of room blocks, select reporting, client notification of key dates such as cut-off or payment schedule deadlines, group resumes, event orders and BEO's, billing details, and other integral administrative aspects of the booking or execution of groups and events).
Complete or assist with various aspects of pre-event, main event, and post-event details: Track, detail, and communicate with internal partners and external clients about the particulars of each assigned event and group.
As needed, gain knowledge of hotel's food and beverage products, pricing, presentation, and learn about the hotel's function space, audio visual, and any other details related to group and event success.
Learn and use digital sales systems and conceptual sales processes (i.e. Delphi, CI/TY, PMS, sales call process, etc.) and understand the hotel's sales strategies (i.e. rates, fees, budgeted goals, etc.). Implement these tools and resources in order to accomplish individual and team goals and efficiently complete job duties.
Prepared for, participate in, and report out at all necessary internal meetings, conference calls, reporting, planning, training, and other communications required for this position.
Endeavor to work in a unified and collaborative way -- one that fosters team work -- and embody an entrepreneurial spirit that enables one to make the best possible decisions for hotel and achieve the team's overall goals.
Own your career development and be an advocate for training and job opportunities that will allow you to continue to hone and develop your talents, skills, creativity, and personal and professional growth.
Here are some reasons our associates like working for us:
Our Benefits (applies to Full Time Associates Only)
We offer competitive wages. Full-time associates are eligible to participate in a comprehensive benefit package, which includes medical/dental/vision plans, life insurance, ST/LT disability options, 401K options, tuition assistance, discounted room rates at Concord managed hotels, plus training & development and career advancement opportunities.
We provide Revenue Management and Digital Marketing support as well as amazing training, growth opportunities and excellent leadership. Our sales coordinators can enhance their earnings using our Business Referral Incentive Plan rewarding you for business discovered for our other Concord properties! Our company is huge proponents of training and development including our signature sales training – DST "Dynamic Sales Training" which all sales managers and Director of Sales attend in their first year in the company.
Why Concord?
Our culture is based on our five Cornerstones and they are what we consider our foundation: Quality, Integrity, Community, Profitability, and Fun. It's important to us to provide a great work environment for our associates and we strive to hire the BEST associates in the market.
Our "Associate First" culture supports and inspires personal development both within the workplace and beyond. Concord's associates are what our company is built on, and we strive to recognize them for their hard work, dedication, and commitment to excellence. We value work life balance, diversity, and our commitment to provide the best customer service and quality accommodations in every market we exist
If you are seeking a position where you can grow and be a part of a fun team, this job may be your answer. We are proud to be an EEO employer M/F/D/V. We maintain a drug-free workplace.
Qualifications
Marriott Experience Preferred
---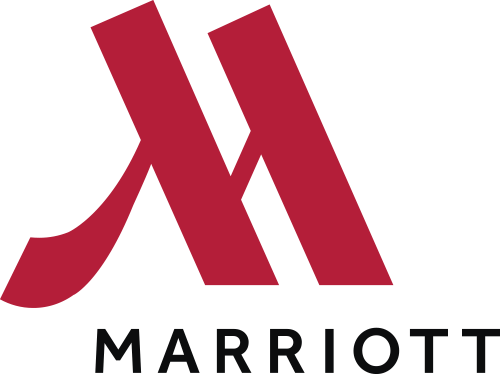 Our Hotel
Our contemporary hotel has been entirely reborn, including sleek guest rooms, enticing public spaces, 21,000 square feet of meeting and event space, and a well-equipped fitness center. Guests can maximize relaxation in our modern guest rooms, which feature amenities such as smart TV's with Netflix and upgradeable Wi-Fi. Following a rejuvenating night on our luxurious bedding, we invite our guests to wake up and indulge at our BRAISE Contemporary Southern restaurant. BRAISE serves an unforgettable breakfast buffet, southern fusion lunch and dinner, as well as specialty cocktails in the lounge. Weddings shine in our ballrooms and our catering is nothing short of delectable. Our hotel puts visitors within easy reach of desirable shopping at Crabtree Valley Mall, downtown restaurants, PNC Arena and North Carolina State University.