Assistant General Manager
Marriott at the University of Dayton
Dayton, OH
Assistant General Manager
posted March 14, 2023
Description
The Marriott at the University of Dayton is Now Hiring: Assistant General Manager!
We are looking for that leader with a passion for hospitality and customer service, a great coach that can mentor and develop a team to do excellent results, and an overall trendsetter that is willing to take our service and associates to the next level.
This dynamic Assistant General Manager will be responsible for supporting all aspects of the operation including guest and employee satisfaction, human resources, financial performance, sales and revenue generation and delivering a return on investment. Assists the General Manager in leading the team in the development and implementation of property-wide strategies. Ensures implementation of the brand service strategy and brand initiatives with the objective of meeting or exceeding guest expectations.
Here are some reasons our associates like working for us:
Our Benefits (applies to Full Time Associates Only)
Competitive Pay
Great Benefits including various levels of Medical plans, prescription discounts plus vision/dental
401K Retirement Program with company contribution – FREE MONEY!
Group Life Insurance equal to your annual salary
Voluntary Short and Long Term Disability Programs
Verizon Wireless Discount – save up to 18% off your billing a month with our partnership with Verizon
Concord Provides great development through classroom training, online through our Learning Management System (LMS), as well as providing you options for Education Assistance Programs through University of Phoenix saving you 5% off tuition costs – take classes related to hospitality and save up to 9% off the tuition price
Role Responsibilities:
Ensures that all brand standards are being maintained in each area of the property
Oversees the operation of the all hotel property departments
Maintains current licenses and permits as prescribed by local, state and federal agencies
Provides a safe working environment in compliance with OSHA/MSDS
Ensures compliance with all corporate accounting procedures
Cover front desk shifts as needed
Ensures each department has accurate and complete inventory and all supplies are maintained
Assists and approves department managers scheduling against guest and hours/occupied room goals.
Assist team supervisors and managers with constructive coaching and counseling
Motivates and empowers staff to solve guest issues
Focused on guest satisfaction scores and strategies to improvements
Provides excellent customer service by being readily available/approachable for all guests
Ensures training and onboarding of all new team members are thorough and completed in a timely fashion
Assist managers in proactive hiring and ensuring appropriate staffing levels in all areas
Why Concord?
Today Concord operates over 100 hotels in North America with an excellent rating in customer service, staff retention, and brand alliances. We work with all the major brands (Marriott, Hilton, Hyatt, Choice) in markets throughout North America from suburban to major metropolitan destinations. Concord will grow in the next two years with 25 NEWLY built hotel properties that are already approved with an additional matching amount in new acquisitions and alliances. This growth means excellent opportunities for our AGM's to become GM's! We value our ability to grow from within and in the past two years over 50% of our GM roles have been filled by our Assistant General Manager leaders.
Concord's foundation is our 5 Key Cornerstones: Quality, Integrity, Community, Profitability, and our newest – having Fun. We strive to hire the BEST associates in the market and thus provide a great working environment that associates find appealing. Enjoy a culture where you are valued and our Associate First policy is a way of life. Utilize your hospitality talents with a Company that cares about you and your development. We do many fun things on property to stay engaged with our associates and show you we care about you. We have a strong culture of diversity and inclusion recognizing everyone is welcome at Concord supported by a focus on personal wellness and on sustainability to leave the world a better place, and lastly pride in serving our communities where we work and live.
If you are seeking a position where you can grow and be a part of a fun team, this job may be your answer. We are proud to be an EEO employer.
salary range: $97, 946.81 - 122,433.51
---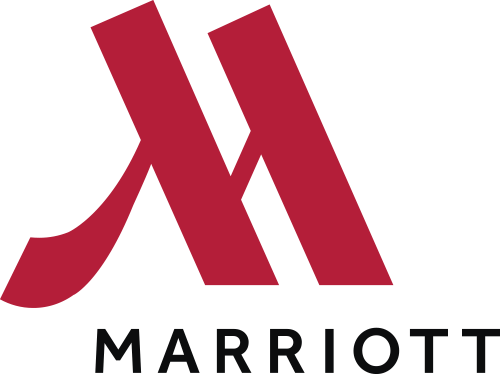 Our Hotel
The redesign celebrates Dayton's rich history of flight experiencing tributes to Orville and Wilbur Wright's first plane design. After visiting the area or attending a conference, grab your favorite coffee or appease your hunger with locally-inspired cuisine and brew at our on-site restaurant Dewberry 1850. During free time, discover the surrounding area of aviation by visiting the National Museum of the United States Air Force, Dayton Aviation Heritage National Historic Park and more. With 15,000 square feet of brilliant meeting space, we can host memorable corporate and social events, complete with professional planning and catering services.