Maintenance Technician
Renaissance Milwaukee West
Milwaukee, WI
Maintenance Technician
posted March 6, 2023
Description
Your Path Begins Here
At Renaissance Hotels, inspiration comes from the unexpected. Embrace spontaneity and discovery and celebrate connection with the destination. Join a welcoming and motivated team of Ambassadors who embody the spirit and style of the local neighborhood.
Renaissance Milwaukee West, a newly opened, AAA Four Diamond, premium distinctive hotel is seeking an energized and detailed-oriented Maintenance Technician to join our Engineering Team.
This is a great opportunity to learn entry-level maintenance or to build on your existing skills. On-the-job training and mentorship provided by our Engineering Leadership Team!
In this role, you make a difference in our guest experience daily. Put your stamp on our great property and set your pace for your future career!
Here are some of the great benefits of working with us:
Competitive Pay
7 Paid Holidays
2 Weeks Paid Time Off Annually - Begin Accruing Immediately!
Hotel and Travel Discounts Worldwide
Verizon wireless discount
Exclusive discounts on concert tickets, theme park passes, rental cars, and more
Free parking in structure and easy access to public transportation
Complimentary and discounted food and beverage
Discounted dry cleaning services
Safety shoe discount
Comprehensive health, vision, and dental insurance with multiple plan choices to best fit your needs
Flexible Spending Account
Group life insurance (provided by the company)
Short-term disability insurance (provided by the company)
Voluntary long-term disability insurance
401(k) with company contribution – free money!
Clean and secure locker room for personal belongings
Personal and professional developmental opportunities; classroom training, online training, and educational assistance program
Role Summary:
Responsible for guest room maintenance with routine repairs and preventative maintenance checks, under the direction of the Chief Engineer.
Responsibilities:
Assist with building and grounds maintenance, with a focus on hotel guest rooms.
Complete varied maintenance tasks including but not limited to plunging toilets, unclogging drains, repairing hardware, plumbing, painting, and electrical equipment (e.g., lamps, air conditioning, and cosmetic items).
Provide a safe environment for our guests and hotel staff.
Provide professional, courteous service to our guests and accommodate various requests.
Be a team player and assist in other departments when help is needed.
Must be knowledgeable of all emergency procedures.
Has working knowledge of sprinkler system and emergency power systems.
Must be available for emergencies and to preserve the building and systems during the emergency.
Ability to move luggage or packages weighing up to 50 pounds.
Assist in unloading delivery trucks, as needed.
Utilize web-based engineering application to manage assets, documents, and maintenance programs.
Maintain thorough and timely logs, as required.
Adhere to uniform requirements.
Clean, lubricate, protect, or otherwise maintain all tools and equipment.
Continuously look for conditions which may endanger associates or guests of the hotel and take immediate action to correct any hazardous conditions found.
Other duties as required.
Desired Skills and Experience:
Prior experience in maintenance (minor repairs, painting, patching drywall, etc.) preferred.
This position requires flexible availability (including weekends).
Compensation:
The starting hourly pay for this position is $20.00, depending on experience.
Why Concord?
Concord's foundation is our 5 Key Cornerstones: Quality, Integrity, Community, Profitability, and Fun. We hire the best associates in the market and thus provide a great working environment for all. Enjoy a culture where you are valued, and our Associate First policy is a way of life. Utilize your hospitality talents with a Company that cares about you and your development. We are proud to be an EEO employer M/F/D/V. We maintain a drug-free workplace.
---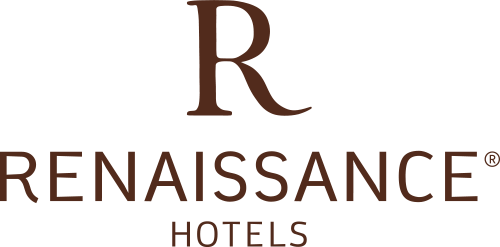 2300 North Mayfair Road
Milwaukee, WI 53226
Distinctive Style in Milwaukee West/Wauwatosa
When the Tailor meets the Seamstress, complexity and beauty transcend from the designer's eye and translate into masculine vs feminine details and structured vs organic shaping. Simple forms from the tools of the trade shape the architecture of this eye-catching Milwaukee hotel and provide a backdrop to the visual lines that emphasize the art of garment construction. Offering sophisticated style and brilliant service, welcome to Renaissance Milwaukee West. Live curiously through culinary experiences at Eldr+Rime, an independent design inspired by the Scandinavian roots in the community. Minutes away from the charming Village, this Wauwatosa hotel is ideally situated in the Mayfair Mall shopping and fashion hub, where you can catch additional inspiration on style and entertainment. Immerse in other experiences at Miller Park, Historic Third Ward, Milwaukee County Zoo, Fiserv Forum and Wisconsin Expo Center. If you need to know where to go around town, one of our Navigators will help you on your journey.