Sous Chef - Restaurant
Renaissance Columbus Westerville-Polaris Hotel
Westerville, OH
Sous Chef - Restaurant
posted January 23, 2023
Description
We are hiring a Sous Chef for our Restaurant , the Two One, located inside of the Renaissance hotel. Position starts at $25.00 per hour based on experience.
Responsibilities:
Trains all associates in the kitchen how to perform their job duties to the best of their abilities, including plate presentation, display work and all other areas that associates need to learn and grow in their position.
Writes schedules, evaluates, and directs all personnel.
Keeps open verbal and written communication between the management and associates.
Writes and presents disciplinary action as needed.
Provides associates with the tools and equipment they need to do their jobs.
Takes immediate action on problems that are encountered in the kitchen.
Participates in monthly department meetings, weekly staff meetings, weekly kitchen meetings, monthly kitchen inventory and the MOD program.
Ensures all food served is of high quality, properly prepared according to recipe and is expedited to all outlets in a smooth and efficient manner.
Assists in the establishment of goals, standards, and objectives, which will further the prestige and reputation of the organization as well as result in a more profitable operation.
Supervises the entire kitchen staff in the absence of the Executive Chef. Also, all utility and sanitation associates; and to provide supervisory guidance, aid and counsel for all kitchen associates.
Maintains all use records, roast meat charts, recipe cards, etc., at all times.
Prepares recipe cards and picture presentation of all menu items.
Ensures payroll hours are submitted to the Accounting Department on a timely basis.
Benefits:
We offer competitive wages. Full-time associates are eligible to participate in a comprehensive benefit package, which includes medical/dental/vision plans, life insurance, ST/LT disability options, 401K options, tuition assistance, discounted room rates at Concord managed hotels, plus training & development and career advancement opportunities.
Why Concord?
Concord Hospitality invests in its associates by providing training and development at all levels, from interns to executive leaders. Our "Associate First" culture supports and inspires personal development both within the workplace and beyond. Our associates are what our company is built on, and we are proud to recognize them for their hard work, dedication, and commitment to excellence. We value work life balance, diversity, and our commitment to provide the best customer service and quality accommodations in every market we exist. Concord is built on 5 cornerstones: Quality, Integrity, Community, Profitability and FUN! Our associates say it best with our national company cheer heard throughout North America ---
"We Are Concord!" We support diversity and inclusion through our mission to be a "Great Place to Work for All."
---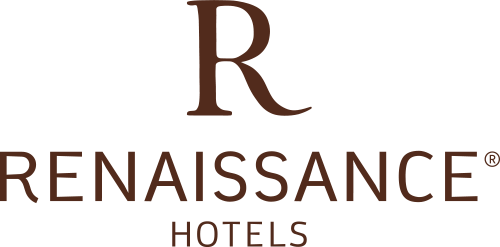 Our Hotel
Whether you are traveling to Columbus for work or for fun, the new Renaissance Columbus Westerville-Polaris hotel is the ready to help visitors create lasting memories. Guests embrace total comfort in spacious rooms and suites, well-appointed with contemporary amenities and deluxe bedding. We invite our guests to recharge and reconnect with a specialty cocktail at our lounge and restaurant with sweeping views of our natural surroundings. Ideally located in Westerville which offers a Hometown feel, while still being just minutes from everything that Columbus has to offer. We offer a convenient location to Polaris Fashion Center, Easton Town Center, Downtown Columbus, Nationwide Arena and the Columbus Convention Center. We also offer a pool, high-speed wireless internet and an attentive staff, who can help guests plan their day around Westerville and Columbus.