Barista (AM)
Renaissance Columbus Westerville-Polaris Hotel
Westerville, OH
Barista (AM)
posted January 23, 2023
Description
We are looking for a Barista to prepare and serve hot and cold beverages, including various types of coffee and tea. Barista responsibilities include educating customers on our drinks menu, making recommendations based on their preferences, up-selling special items and taking orders. To be successful in this role, you should have customer service skills and knowledge of how brewing equipment operates. You should be able to work various shifts. Note: this position's compensation includes salary and tips. Ultimately, you'll ensure an excellent drinking experience for our guests. Salary $15-$16.80 per hour plus tips.
Responsibilities
Greet customers as they enter
Give customers drink menus and answer their questions regarding ingredients
Take orders while paying attention to details (e.g. preferences of coffee blend, dairy and sugar ratios)
Prepare beverages following recipes
Serve beverages and prepared food, like cookies, pastries and muffins
Receive and process payments (cash and credit cards)
Keep the bar area clean
Maintain stock of clean mugs and plates
Check if brewing equipment operates properly and report any maintenance needs
Comply with health and safety regulations
Communicate customer feedback to managers and recommend new menu items
Skills
Previous work experience as a Barista or Waiter/Waitress
Hands-on experience with brewing equipment
Knowledge of sanitation regulations
Flexibility to work various shifts
Basic math skills
Ability to gauge customers' preferences
Excellent communication skills
High school diploma; relevant training is a plus
Salary: $15-$16.80 per hour + tips
Benefits:
401(k)
401(k) matching
Dental insurance
Disability insurance
Employee discount
Flexible schedule
Health insurance
Paid time off
Paid training
Referral program
Retirement plan
Vision insurance
---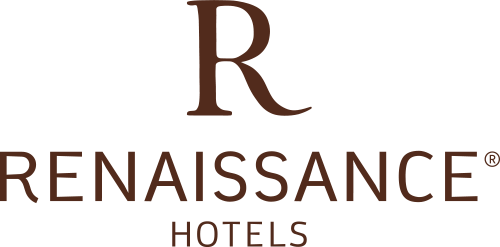 Our Hotel
Whether you are traveling to Columbus for work or for fun, the new Renaissance Columbus Westerville-Polaris hotel is the ready to help visitors create lasting memories. Guests embrace total comfort in spacious rooms and suites, well-appointed with contemporary amenities and deluxe bedding. We invite our guests to recharge and reconnect with a specialty cocktail at our lounge and restaurant with sweeping views of our natural surroundings. Ideally located in Westerville which offers a Hometown feel, while still being just minutes from everything that Columbus has to offer. We offer a convenient location to Polaris Fashion Center, Easton Town Center, Downtown Columbus, Nationwide Arena and the Columbus Convention Center. We also offer a pool, high-speed wireless internet and an attentive staff, who can help guests plan their day around Westerville and Columbus.