Lobby Attendant
Renaissance Columbus Westerville-Polaris Hotel
Westerville, OH
Lobby Attendant
Part-time
Posted September 22, 2022
This position ranges from $14.00 - $15.00 per hour based on experience.
Housekeeping is the perfect job for someone who likes to clean, enjoys being active throughout the day, likes to make customers happy through their work, and thrives in a self- managed work situation. We have a great company culture at Concord Hospitality where everyone is valued and treated with respect.
Our Lobby attendant is responsible to maintain the lobby and public space areas, as assigned by management, in a clean and orderly condition according to standard procedures in a safe, accident-free manner.
Lobby Attendant Role Responsibilities:
RESPONSIBILITIES
1.Overall cleanliness of lobby areas: Clean all fingerprints off glass doors, Registration Desk and run vacuum cleaner.
2. Public Restrooms Clean Sink, Toilet, Mop Floor - Replenish supplies as needed.
3. Pool Area Replenish supplies as needed take out all the trash clean glass doors and any residue from the tables. Check water level in the Spa and check bromine level.
4. Exercise Room clean all mirrors, wipe all equipment take out trash run vacuum cleaner clean glass doors.
5. Water flowers for the entire outside of hotel (if applicable)
6. Guest Laundry clean washer/dryer, table, mop floor as needed.
7. Help with excessive laundry when required.
8. General cleaning of offices and Front Office areas.
9. General cleaning of Associate break room.
10. Associate bathroom clean sink, toilet, mop the floor. Replenish toilet paper and paper towels as needed.
11. Communicate changes in suite status with the Front Desk.
12. Assist the Chief Engineer in resolving guest complaints concerning the Maintenance Department.
13. Deliver cribs, roll-away beds and various related items to suites as requested by supervisor or guest. Making notations on various logs where these amenities have been delivered - i.e. cribs and roll-away beds locations must be recorded in the Log Book at the Front Desk.
14. Responsible for knowing hotel emergency procedures.
15. Accommodate guest special requests courteously.
16. Answer guest questions regarding Residence Inn and local area facilities and services.
17. Ensure swimming pool and spa maintenance duties are performed according to manufacturer specifications and local Health Department Regulations.
Here are some reasons our associates like working for us:
Benefits (Full Time Associates only)
We offer competitive wages.  Full-time associates are eligible to participate in a comprehensive benefit package, which includes medical/dental/vision plans, life insurance, ST/LT disability options, 401K options, tuition assistance, discounted room rates at Concord managed hotels, plus training & development and career advancement opportunities. 
Why Concord?
Our culture is based on our five Cornerstones and they are what we consider our foundation:  Quality, Integrity, Community, Profitability, and Fun.  It's important to us to provide a great work environment for our associates and we strive to hire the BEST associates in the market.
Our "Associate First" culture supports and inspires personal development both within the workplace and beyond. Concord's associates are what our company is built on, and we strive to recognize them for their hard work, dedication, and commitment to excellence. We value work life balance, diversity, and our commitment to provide the best customer service and quality accommodations in every market we exist
If you are seeking a position where you can grow and be a part of a fun team, this job may be your answer. We are proud to be an EEO employer M/F/D/V. We maintain a drug-free workplace.
---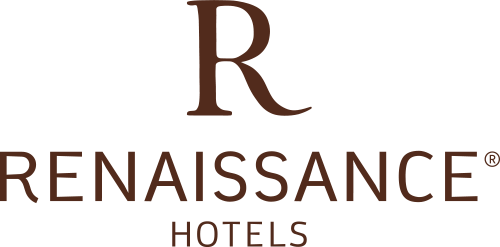 Our Hotel
Whether you are traveling to Columbus for work or for fun, the new Renaissance Columbus Westerville-Polaris hotel is the ready to help visitors create lasting memories. Guests embrace total comfort in spacious rooms and suites, well-appointed with contemporary amenities and deluxe bedding. We invite our guests to recharge and reconnect with a specialty cocktail at our lounge and restaurant with sweeping views of our natural surroundings. Ideally located in Westerville which offers a Hometown feel, while still being just minutes from everything that Columbus has to offer. We offer a convenient location to Polaris Fashion Center, Easton Town Center, Downtown Columbus, Nationwide Arena and the Columbus Convention Center. We also offer a pool, high-speed wireless internet and an attentive staff, who can help guests plan their day around Westerville and Columbus.