Dishwasher & Utility
Renaissance Columbus Westerville-Polaris Hotel
Westerville, OH
Dishwasher & Utility
Posted September 22, 2022
Our Dishwashers take great care in handling the kitchen equipment, and make sure that dishes and glassware are polished for our servers and kitchen line team.
As a Dishwasher, you will:
Ensure the cleanliness of all dishware. Carefully wash by hand, and safely and skillfully operate the washing equipment, to thoroughly clean all service ware, cookware and utensils, including polishing stainless and silver ware.
Help maintain safety in the kitchen by clearing spills promptly, keeping all kitchen equipment, oven vents, all floor, wall, and cook surfaces, thoroughly clean. Empty, wash, and return trash bins over ¾ full. Keep the wash area organized.
Pitch in to help with special and deep cleaning projects. Fundamentals Prior dishwashing or kitchen experience is helpful.
Requirements
Full time availability on AM shift. PT availability on both AM and PM shifts.
The ability to communicate effectively in Basic English is required.
The ability to operate a dishwashing machine, careful dishware handling and floor maintenance is expected.
This position requires continuous standing, full mobility, and lifting and carrying up to 50 pounds and on occasion up to 70 pounds.
Why Concord?
Our culture is based on our five Cornerstones and they are what we consider our foundation:  Quality, Integrity, Community, Profitability, and Fun.  It's important to us to provide a great work environment for our associates and we strive to hire the BEST associates in the market. 
Our "Associate First" culture supports and inspires personal development both within the workplace and beyond. Concord's associates are what our company is built on, and we strive to recognize them for their hard work, dedication, and commitment to excellence. We value work life balance, diversity, and our commitment to provide the best customer service and quality accommodations in every market we exist.
---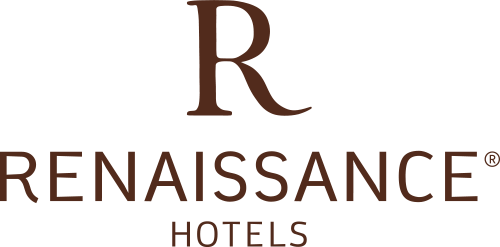 Our Hotel
Whether you are traveling to Columbus for work or for fun, the new Renaissance Columbus Westerville-Polaris hotel is the ready to help visitors create lasting memories. Guests embrace total comfort in spacious rooms and suites, well-appointed with contemporary amenities and deluxe bedding. We invite our guests to recharge and reconnect with a specialty cocktail at our lounge and restaurant with sweeping views of our natural surroundings. Ideally located in Westerville which offers a Hometown feel, while still being just minutes from everything that Columbus has to offer. We offer a convenient location to Polaris Fashion Center, Easton Town Center, Downtown Columbus, Nationwide Arena and the Columbus Convention Center. We also offer a pool, high-speed wireless internet and an attentive staff, who can help guests plan their day around Westerville and Columbus.