Maintenance Tech
WoodSpring Suites Smyrna La Vergne
Smyrna, TN
Maintenance Tech
Posted September 22, 2022
ESSENTIAL FUNCTIONS
• Utilize and follow all safety and security procedures, as maintain operations standards in housekeeping, maintenance, sales and front office.
• Know all hotel emergency procedures and demonstrate and train all associates on them. Inform management of any safety hazards.
• Perform guest room preventative maintenance according to operational standard guidelines.
• Keep accurate records and logs of work performed.
• Remedy guests and associate's requests and complaints efficiently.
• Responsible for proper administration for key control.
• Routinely conduct property/security walks.
• Monitor and keep systems in place to control costs.
• Provide ongoing training for troubleshooting property issues, with team.
• Perform minor electrical, plumbing and HVAC maintenance.
• Handle guest room repair issues, including caulking, LVT repair, painting, plumbing, etc.
* KNOWLEDGE, SKILLS, AND ABILITIES
• Ability to speak, read, write and understand the primary language used in the workplace in order to facilitate the communication process.
• Team player.
• Possesses basic computer skills, including Microsoft Office and Excel.
• Excellent organizational, interpersonal, and sales-related skills.
• Extensive knowledge of the hotel, its services and facilities.
• Able to work independently with little or no supervision.
• Good multi-tasking skills.
• Ability to read and understand blueprints and schematics.
• Able to determine needs for contract repair services.
• Ability to be readily available if there is an emergency.
* PREFERRED EDUCATION/EXPERIENCE
• High school diploma or GED; or six or more months related experience
• 3+ years of basic building maintenance.
$18 per hour
PHYSICAL DEMANDS
The employee is frequently required to sit, stand, walk, reach with hands and arms, and to stoop, kneel, crouch, or crawl. The employee must occasionally lift and/or move up to 50 pounds. Specific vision abilities required by this job include close vision and peripheral vision. The noise level is usually moderate.
---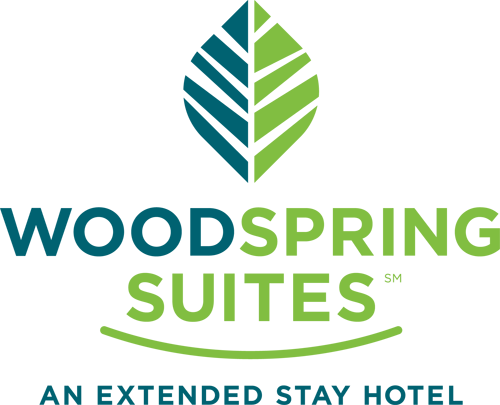 Affordable extended stay suites in Smyrna, TN
WoodSpring Suites® Smyrna-La Vergne is an extended stay hotel conveniently located off Interstate 24. We offer accommodations designed for guests planning to stay for a week, month or longer. Amenities include free WiFi, free parking, free coffee, an onsite laundry facility, a fitness center and vending machines. Each of our furnished suites has its own kitchen—complete with a microwave, cooktop, full-size refrigerator and freezer, dishwasher and a prep sink.
Our location makes it easy to get to wherever you need to go in the Nashville metro area. Nashville International Airport is just 20 minutes away, while Rock Springs Park, Gregory Mill Park and the Country Music Hall of Fame and Museum are all nearby. Several grocery and convenience stores are also close to our hotel, including Chico's Mercado, Kroger and Food Lion.