Banquet Server
Renaissance Milwaukee West
Milwaukee, WI
Banquet Server
Part-time
Posted September 21, 2022
Your Path Begins Here
At Renaissance Hotels, inspiration comes from the unexpected. Embrace spontaneity and discovery, and celebrate connection with the destination. Join a welcoming and motivated team of Ambassadors who embody the spirit and style of the local neighborhood.
Renaissance Milwaukee West, a newly developed premium distinctive hotel is seeking an On-Call/Part-Time Event (Banquet) Server. The hotel is managed by Concord Hospitality Enterprises, one of the most respected franchisees in the industry. At Concord, we strive to create a culture that allows us to attract and retain the best people in the industry. It's that culture that has built the outstanding team and has made us the successful company we are today.
We are looking for associates and leaders that have a passion to serve others! Working on the Events Team, your role is key to the overall guest experience. Your keen sense of being proactive, responsive, and caring will make all the difference. If you enjoy engaging with others, working as a team, and have a winning personality and high sense of responsibility – this role is perfect for you! We have a great company culture at Concord Hospitality where everyone is valued and treated with respect. 
Here are some of the great benefits of working with us:
Competitive Pay
401(k) with company contribution – free money!
Hotel Discounts Worldwide
Exclusive discounts on concert tickets, theme park passes, rental cars, and more
Verizon wireless discount
Free parking in structure and easy access to public transportation 
Complimentary and discounted food and beverage 
Clean and secure locker room for personal belongings 
Company uniform
Safety shoe discount
Deeply discounted dry cleaning 
Personal and professional developmental opportunities; classroom training, online training, and educational assistance program
Role Summary:
Greet and serve guests attending events being hosted at the hotel, following guidelines and procedures regarding the service of food and beverage.
Responsibilities: 
Proactively serve and engage with guests and anticipate guests needs.
Properly clean and fill table complements (salt and pepper, sugar, bread baskets, etc.).
Read event orders and assist in completing a setup, as needed.
Work safely and courteously at all times.
Learn the menu for each function served and be able to knowledgeably explain the major ingredients and preparation methods for each item to be served.
Maintain neat and clean station. Constantly patrol assigned station, refilling beverages, removing service items and condiments per established policies and procedures.
Use proper in-room clearing and aisle tray breakdown procedures.
Assist in set-up and breaking down special food service tables and equipment.
Follow all guest check and money-handling procedures, when applicable. 
Complete assigned side tasks, such as sorting linens, hanging/storing drapes, cleaning/storing serving equipment, etc.
Perform reasonable requests by management, which the associates are capable of performing.
Report to work on time and in full uniform.
Use proper lifting procedures.
Desired Skills and Experience:
Banquet/Event serving experience preferred. 
Flexible availability is required (including nights and weekends).
Compensation:
The starting pay is $7.25 per hour. This is a tipped position.
Why Concord?
Concord's foundation is our 5 Key Cornerstones: Quality, Integrity, Community, Profitability, and Fun. We hire the best associates in the market and thus provide a great working environment for all. Enjoy a culture where you are valued and our Associate First policy is a way of life. Utilize your hospitality talents with a Company that cares about you and your development. We are proud to be an EEO employer
---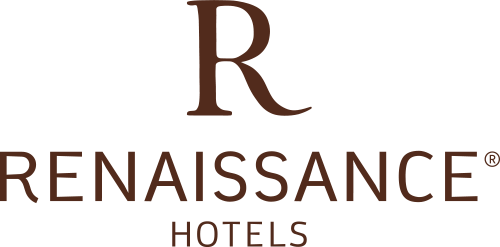 2300 North Mayfair Road
Milwaukee, WI 53226
The premium distinctive,196-room hotel includes amenities such as a concierge lounge, a fitness room, and beautiful event spaces including a 4,500 square-foot grand ballroom. The property also showcases a one-of-a-kind destination restaurant, Eldr+Rime.