Maintenance Tech
Springhill Suites & TownePlace Suites Columbus Easton
Columbus, OH
Maintenance Tech
Posted September 20, 2022
Now Hiring Hotel Maintenance Technician
Great Opportunity to bring your engineering career to our hotel where you can make a difference in our guest experience daily. Our hotel will provide you the venue to utilize all your expertise in property engineering, hands on repairs, and preventative maintenance. Our environment provides great opportunities to grow. Many of the engineering team members in Concord have been on board for over 5 years and are now advancing to become Chief Engineers to lead their own team! This is your opportunity to put your stamp on these great property and set your pace for your future career.
Why Concord?
Our associates enjoy competitive pay, great benefits including health/vision/dental, bonus plan, 401K program as well as tuition reimbursement, our Concord hotel complimentary room program and Brand discounted room policy and more. Enjoy a culture where associates are valued and our Associate First policy is a way of life. Utilize your talents with a Company that cares about You! Our company focuses on the things you care about: sustainability, community and wellness. We have been in business over 30 years with 92+ hotels and many more coming. Our company focuses on training and development, reward and recognition and overall fun working environment for all team members.
Key Role Responsibilities:
As a maintenance tech on our engineering team you are responsible for keeping all equipment in good working order with routine repairs and preventative maintenance checks.
You will assist others on the team including the Chief Engineer on building and grounds maintenance
Provide a safe environment for our guests and the hotel staff by meeting all safety standards
Provide professional courteous service to our guests and be accommodating to various requests
Be a team player and assist in other departments when help is needed
Must be knowledgeable of all emergency procedures and aware of all Job Safety Analysis guides
Our Environment
Concord's foundation is our 5 Key Cornerstones: Quality, Integrity, Community, Profitability, and our newest – having Fun. We strive to hire the BEST associates in the market and thus provide a great working environment that associates find appealing. Enjoy a culture where you are valued and our Associate First policy is a way of life. Utilize your hospitality talents with a Company that cares about you and your development.
Your Career Starts Here!
Looking for a rewarding career where you have opportunities to advance? Concord is recognized as one of the Great Places to Work in the United States. Apply today and see why our associates are finding their careers growing. With over 36 new hotels coming in the next 3 years we need talent that is willing to learn and lead. Start today as a technician and prepare your future for tomorrow to be a Chief Engineer.
---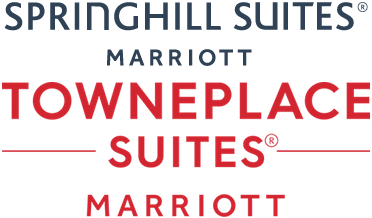 Springhill Suites Columbus Easton
SpringHill Suites Columbus Easton Area looks forward to welcoming guests to our Columbus, OH hotel ideally located near the premier shopping and dining complex, Easton Town Center. Guests will enjoy the all-suite hotel offers the modern amenities they need to stay refreshed and focused. Spacious suites and vibrant lobby offer flexible spaces perfect for working, meeting or relaxing. Our rooms offer free WiFi, separate spaces for sleeping and working, plus an in-room kitchenette with mini-fridge, microwave, and more. We invite our guests to start their day off right with our hot breakfast buffet, serving a selection of morning favorites
TownePlace Suites Columbus Easton
TownePlace Suites by Marriott® Columbus Easton Area is an extended-stay hotel where travelers can balance work and life as they like, with the comfort, flexibility and affordability they require. Guests will feel at home with a fully equipped kitchens and high-speed Internet access. Our suites allow guests the space to accomplish their professional goals or enjoy family time. We are located next to Easton Town Center, one of the finest shopping and entertainment centers in the Midwest, with over 100 shops, restaurants and entertainment venues. Our amenities include complimentary hot breakfast and Wi-Fi, fitness center and heated indoor swimming pool. 
https://www.marriott.com/hotels/travel/cmhte-towneplace-suites-columbus-easton-area/