Event Meeting Manager
The Baronette Renaissance Detroit-Novi Hotel
Novi, MI
Event Meeting Manager
Posted September 19, 2022
We are hiring an Event Meeting Manager! $55,000.00 annual salary plus excellent benefit packages available.
Exploring the world doesn't have to stop when the working day starts. At the Renaissance Baronette Hotel, we know your passion for discovery is more than a hobby, it's your career. We are looking for that person who likes to explore, discover, share, inspire!
Are you that detailed person who like to take care of the final touches?
We are looking for someone who thrives on the perfect details for our events coming into the hotel and to ensure the product provided to the customers is up to the Renaissance brand standards.
Requirements:
A minimum of one year industry experience as an Event Manager preferably in a full-service setting.
An understanding of Full-Service culture.
RESPONSIBILITIES:
Take over group after the event-booking center has signed a contract.
Contact the group within twenty-four hours of booking to acknowledge them and start detailing.
Responsible for producing and/or finalizing details of group and distributing to all departments.
Responsible for up selling products and features of hotel to increase average checks.
Is knowledgeable in Audio Visual.
Is responsible for getting the rooming lists from clients before the cut off dates.
Forecast group rooms and does cutbacks appropriately.
Greets each group daily and reviews the day's events. In addition, does follow up at the end of their function and sends thank you's.
Handles the details of the group with efficient business communication.
Participates in quarterly sales blitzes.
Actively solicits groups during down times and fills out call reports.
Develops quarterly plans and actions to include goals, exceeding budgets, and meeting planning surveys.
Attends daily BEO meetings and weekly sales meetings.
Assists in other departments as needed with business demands.
Have a strong working knowledge of the convention floor and banquet functions.
Each associate is expected to carry out all reasonable requests by management, which the associate can perform.
Each associate will be required to follow the rules as found in the Concord Hospitality Handbooks.
Must take directions well. Able to perform several functions simultaneously.
Have a thorough understanding of the hotel's organizational chart and proper chain of command.
Have proper knowledge of all laws pertaining to the basics of Hospitality Management.
Maintain professional conduct with set high levels of integrity within the hotel.
Have good working knowledge of all departmental office procedures.
Be knowledgeable of hotel reports.
Other job duties as assigned.
Benefits:
We offer competitive wages. Full-time associates are eligible to participate in a comprehensive benefit package, which includes medical/dental/vision plans, company paid short term and life insurance, LT disability options, 401K options, tuition assistance, bonus plan, paid time off, discounted room rates at Concord managed hotels, plus training & development and career advancement opportunities.
Why Concord?
Concord Hospitality invests in its associates by providing training and development at all levels, from interns to executive leaders. Our "Associate First" culture supports and inspires personal development both within the workplace and beyond. Our associates are what our company is built on, and we are proud to recognize them for their hard work, dedication, and commitment to excellence. We value work life balance, diversity, and our commitment to provide the best customer service and quality accommodations in every market we exist. Concord is built on 5 cornerstones: Quality, Integrity, Community, Profitability and FUN! Our associates say it best with our national company cheer heard throughout North America ---
"We Are Concord!" We support diversity and inclusion through our mission to be a "Great Place to Work for All."
---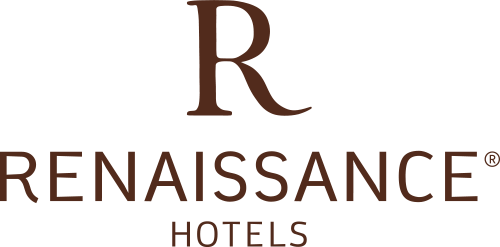 Our Hotel
Newly renovated, a uniquely modern charm defines this hotel in Novi with its vibrant atmosphere, where guests will find supreme comfort in each room and suite. Our Navigators are on hand to guide travelers to area attractions and local hot spots. Elegant event space and astute planning professionals and catering services are a signature of this gem among Novi hotels. Within easy reach of downtown, the airport and other area destinations, The Baronette is situated at Twelve Oaks Mall, a premiere shopping destination. Also nearby are numerous companies and the Suburban Collection Showplace. The Baronette Renaissance will provide our guests with an experience that will leave them wanting to return again.