Assistant Banquet Manager
The Oread Hotel
Lawrence, KS
Assistant Banquet Manager
Posted September 19, 2022
We are hiring an Assistant Banquet Manager
We are looking for people that have a passion to serve and lead others! Our events at our hotel provide great exposure of our venue for receptions, meetings, trainings and even reunions. It's our place to really shine so that the word of mouth will bring in additional business! To do this we have to have the right team in place where everyone is a team player focused on quality, service delivery, and timeliness.
The Assistant Banquet Manager is responsible for the supervision of the Banquet staff. The Assistant Banquet Manager works alongside the Banquet Manager to coordinate all food and beverage service with the Banquet team to ensure excellent guest service.
Responsibilities:
• Provide exceptional guest service to all customers.
• Leads the team with motivation and direction and assures that all standards of quality are in place
• Greet guests and be responsible for accommodating all guests' needs at the attendance of an event.
• Participate in good communication with guests with questions regarding the menu.
• Deliver food and beverages from staging areas to guests as needed to assist the team
• Assist other servers during peak periods in delivering food and guest requests.
• Can train others on serving plated, and reception style meal services (training provided)
• Anticipate guest's needs and monitor the guests dining experience to ensure satisfaction with food and service.
• Respond promptly and courteously to any requests.
• Oversee Setup, execution, and clean-up for an event.
• Performs side work to prepare for upcoming events.
• Assures all service areas are kept clean and safe at all times
• Maintain a professional and personable appearance.
• Perform other duties as assigned.
Here are some reasons our associates like working for us:
Benefits (Full Time Associates only)
We offer competitive wages.  Full-time associates are eligible to participate in a comprehensive benefit package, which includes medical/dental/vision plans, life insurance, ST/LT disability options, 401K options, tuition assistance, discounted room rates at Concord managed hotels, plus training & development and career advancement opportunities. 
Why Concord?
Concord Hospitality invests in its associates by providing training and development at all levels, from interns to executive leaders. Our "Associate First" culture supports and inspires personal development both within the workplace and beyond. Our associates are what our company is built on, and we are proud to recognize them for their hard work, dedication, and commitment to excellence. We value work life balance, diversity, and our commitment to provide the best customer service and quality accommodations in every market we exist. Concord is built on 5 cornerstones: Quality, Integrity, Community, Profitability and FUN! Our associates say it best with our national company cheer heard throughout North America ---
"We Are Concord! "We support diversity and inclusion through our mission to be a "Great Place to Work for All."
---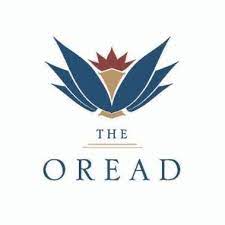 1200 Oread Avenue
Lawrence, KS 66044
Perched atop Mount Oread at the north gate of The University of Kansas, The Oread's spectacular views look out over the Kaw River Valley and across campus to the Campanile and KU Football Stadium. The beautifully constructed limestone building is the perfect combination of the traditional architecture of the KU campus with the contemporary elegance of The Oread's spacious public and private areas. 
The Oread's 10 above-ground floors and five below ground levels contain two large banquet rooms perfect for weddings and large business and social gatherings, a business center with meeting and breakout rooms, a theater with state-of-the-art audio/video equipment. The Oread's lifestyle amenities include a tanning salon and fitness center, a variety of restaurants and bars on six levels, including upper-level outdoor terrace bars and observation decks with breath-taking views.