General Manager
The Oread Hotel
Lawrence, KS
General Manager
Posted September 16, 2022
Concord Hospitality is currently seeking an experienced hotel leader to manage The Oread Hotel, located in Lawrence, KS. This 99 room property is located beside the campus of the University of Kansas.
The Ideal Candidate has:
Great sales and networking skills in order to assist a sales & marketing team to remain competitive in the relevant market.
5+ years GM experience.
Hilton Experience Preferred 
Strong Leadership Skills.
Hands on ability to deliver outstanding financial results.
Experience in full service hotel operations and in F&B.
Being a Concord GM:
As a General Manager you will be instrumental in hiring motivating and rewarding a winning management team supporting our company's mission statement and embracing our cornerstones. You will be the liaison with the hotel brand, our owners and with Concord is facilitating a successful business operation through orchestrating brand training, meeting operational deadlines on project timeliness, providing attention to detail in ordering supplies and following budget guidelines, and networking with city officials as the "face" of this exciting brand.
Benefits:
Our comprehensive benefits package includes:
Medical/ dental/vision plan
Complimentary life insurance with options for enhancements, ST/LT disability offerings
401K plan with company match
Training & development and career advancement opportunities. Our GM's come out of the gate with onboarding and orientation at our corporate headquarters in Raleigh NC. Our own Leadership Development Course (LDIII) immerses our GMs in the full culture of the company, and provides a strong understanding of the tools and resources available.
We thrive on reward and recognition and will provide you and your team ample opportunities to shine in the company as well as with the brand.
Working for Concord:
Concord Hospitality invests in our associates by providing training and development at all levels, from interns to executive leaders. Our "Associate First" culture supports and inspires personal development both within the workplace and beyond. Concord's associates are what our company is built on, and we strive to recognize them for their hard work, dedication, and commitment to excellence. We value work life balance, diversity, and our commitment to provide the best customer service and quality accommodations in every market we exist. Concord is built on 5 cornerstones: Quality, Integrity, Community, Profitability and FUN! Our associates say it best and their love of working for our company is best presented in our company cheer heard throughout North America --- "We Are Concord!"
If you are a proven leader, looking for a growing, award-winning company to showcase your talents, ready to lead an amazing brand in a great thriving location…..we may be the perfect fit. Apply today!
Pay Range:  $112,872.04 - $141,090.05 
---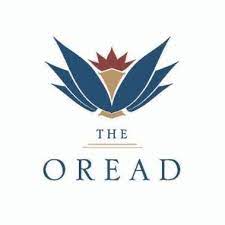 1200 Oread Avenue
Lawrence, KS 66044
Perched atop Mount Oread at the north gate of The University of Kansas, The Oread's spectacular views look out over the Kaw River Valley and across campus to the Campanile and KU Football Stadium. The beautifully constructed limestone building is the perfect combination of the traditional architecture of the KU campus with the contemporary elegance of The Oread's spacious public and private areas. 
The Oread's 10 above-ground floors and five below ground levels contain two large banquet rooms perfect for weddings and large business and social gatherings, a business center with meeting and breakout rooms, a theater with state-of-the-art audio/video equipment. The Oread's lifestyle amenities include a tanning salon and fitness center, a variety of restaurants and bars on six levels, including upper-level outdoor terrace bars and observation decks with breath-taking views.