Accounts Payable Clerk
Raleigh Marriott Crabtree Valley
Raleigh, NC
Accounts Payable Clerk
Posted September 8, 2022
We are hiring an Accounts Payable Clerk!
The hourly starting pay for this position is $15 !$500 sign on bonus! after completing 90 days. 
Responsibilities:
Maintain complete knowledge of and comply with all departmental policies/service procedures/standards.
Maintain complete knowledge of correct maintenance and use of equipment. Use equipment only as intended.
Anticipate your customer' needs, responds promptly and acknowledges all customers, however busy and whatever time of day.
Maintain positive relations with vendors, guests, coworkers at all times.
Resolve any guest inquiries or complaints received, ensuring guest satisfaction.
Monitor and maintain cleanliness, sanitation and organization of assigned work areas.
Maintain complete knowledge of property management system and manual procedures.
Set up and organize work station with designated supplies, forms and resource materials; reporting shortages to supervisor.
Answer telephone with proper phone etiquette.
Review and follow the due back process.
Issue new and adjust current banks per the COP as needed.
Create, manager and review the over/short report daily.
Maintain accurate files on all authorized purchase orders.
Review open POs and resolve with Purchasing Agent.
Match receiving invoices to authorized POs and reviews accuracy of charges; reconcile differences with Purchasing Agent and/or vendor.
Review vendor statements and reconciles any disputes. Resolves any invoices which are beyond the acceptable terms for payment.
Prepare authorized invoices for payment to vendors.
Balance food and beverage invoices with Daily Receiving Report.
Follow up on goods received without invoices.
Create new vendor accounts in system and updates vendor master accounts.
Verify ledger codes, batch invoices and post invoices.
Qualifications:
·       High school diploma with an equivalent knowledge of basic accounting.
·       Computer literate.
·       Good communication and interpersonal skills.
·       Must have command of the English language, written and verbal.
·       Must have mathematical skills.
·       Must be proficient and experienced with current computer software programs.
·       Prior A/R & Collections experience.
Here are some reasons our associates like working for us:
Benefits:
We offer competitive wages.  Full-time associates are eligible to participate in a comprehensive benefit package, which includes medical/dental/vision plans, life insurance, ST/LT disability options, 401K options, tuition assistance, discounted room rates at Concord managed hotels, plus training & development and career advancement opportunities. 
Why Concord?
Concord Hospitality invests in its associates by providing training and development at all levels, from interns to executive leaders. Our "Associate First" culture supports and inspires personal development both within the workplace and beyond. Our associates are what our company is built on, and we are proud to recognize them for their hard work, dedication, and commitment to excellence. We value work life balance, diversity, and our commitment to provide the best customer service and quality accommodations in every market we exist. Concord is built on 5 cornerstones: Quality, Integrity, Community, Profitability and FUN! Our associates say it best with our national company cheer heard throughout North America ---
"We Are Concord!" We support diversity and inclusion through our mission to be a "Great Place to Work for All."
---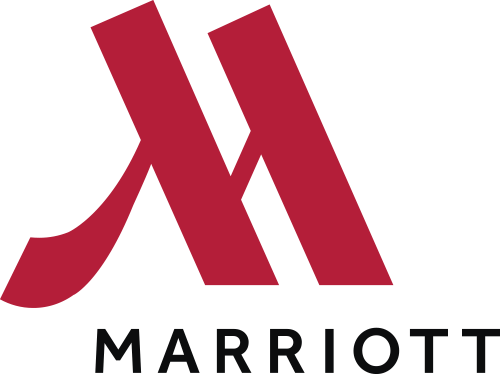 Our Hotel
Our contemporary hotel has been entirely reborn, including sleek guest rooms, enticing public spaces, 21,000 square feet of meeting and event space, and a well-equipped fitness center. Guests can maximize relaxation in our modern guest rooms, which feature amenities such as smart TV's with Netflix and upgradeable Wi-Fi. Following a rejuvenating night on our luxurious bedding, we invite our guests to wake up and indulge at our BRAISE Contemporary Southern restaurant. BRAISE serves an unforgettable breakfast buffet, southern fusion lunch and dinner, as well as specialty cocktails in the lounge. Weddings shine in our ballrooms and our catering is nothing short of delectable. Our hotel puts visitors within easy reach of desirable shopping at Crabtree Valley Mall, downtown restaurants, PNC Arena and North Carolina State University.