Director of Engineering
The Alloy- a Doubletree Hotel
King of Prussia, PA
Director of Engineering
Posted June 22, 2022
The beautifully and newly renovated Alloy a DoubleTree by Hilton hotel located in King of Prussia, is now hiring a Director of Engineering.  This exciting new opportunity is perfect for a seasoned individual with years of building engineering/maintenance experience preferably within a full-service hotel setting.  
Great Opportunity to bring your engineering career of experiences to one of North America's fastest growing hospitality companies – Concord Hospitality Enterprises. This position of hotel Director of Engineering will provide you the venue to utilize all your expertise in property engineering, leadership, and preventative and reactive maintenance. This is a great opportunity to put your stamp on this busy property.
Some Key Responsibilities:
Providing the highest quality of service to the customers at all times
Training, motivational development, and review of all engineering staff
Provide accommodations that are safe for our guests and a work environment equally as safe for our associates.
Repairs and Routine Maintenance of all operating systems
Oversee inventory management, department budgeting, safety controls, annual certifications/licenses
Meet all Concord Hospitality and Hotel Brand compliance standards and operating controls
Provide great communication to General Manager, Concord and ownership on concern areas.
Why Concord?
At Concord Hospitality, our Chief Engineers/Directors of Engineering earn competitive wages with annual increases, receive our extensive benefit package including dental/vision plans, life insurance, ST/LT disability options as well as an annual bonus plans with a quarterly payout, 401K options, tuition assistance plus training & development and career advancement opportunities. Concord Hospitality offers an attractive internal complimentary room program to our associates as well as offering brand discounts. Our "medical concierge" service is an option to save our associates during times of advanced medical attention up to an including complimentary surgeries and other medical attention.
Training is key at Concord! Our Director of Engineering will participate in our Leadership Development Training within their first 6-8 months on the job for added immersion in our company culture. With our growing portfolio across North America, we offer great growth opportunities for candidates to build their career and reach long term career goals. Each of our new management new hires receive a career mentor that assists for your first 12 months in the leadership role. This Mentorship Program is one of our distinguishable differences as an employer in this industry.
Concord's foundation is our 5 Key Cornerstones: Quality, Integrity, Community, Profitability, and our newest – having Fun. We strive to hire the BEST associates in the market and thus provide a great working environment that associates find appealing. Enjoy a culture where you are valued and our Associate First policy is a way of life. Utilize your hospitality talents with a Company that cares about you and your development.
Starting compensation for this role depends on experience at $80,000. Prior hotel Chief Engineer/Director of Engineering experience is required. Experience with Hilton brand is preferred. 
---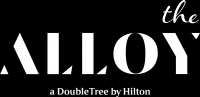 301 West DeKalb Pike
King of Prussia, PA 19406
Modern Comfort Meets Historic Luxury
Join us at the Alloy, where lavish amenities and utmost comfort is never far out of reach. Experience a fusion of modern and historic touches in every stylish detail. Our guest rooms are complete with luxurious linens and elegant touches that are guaranteed to make you feel right at home and recharged in no time.