Catering Sales Manager
Renaissance Chicago North Shore Hotel
Northbrook, IL
Catering Sales Manager
Posted June 21, 2022
The Catering Sales Manager at a Concord Hospitality property means you hold an important key to the hotel's success. You will develop and foster hotel business through direct sales, marketing, telemarketing, direct mail, and tours of hotel for functions and events surrounded around our hotel's meeting and event space. Our Catering Sales Managers are designated outside sales roles with 50% of their time being out of office conducting sales calls. You also are the key contact for events at the hotel utilizing of various meeting/event spaces to market to groups and corporate for meetings and catered events. Candidates should be familiar with marketing plans, action plan creation as well as working with both revenue and sales call goals…
Job Purpose: Generation of top line catering revenue for the hotel by maximizing all revenue potential and up-selling additional events/amenities, whenever possible, to build additional revenues.
Job Responsibilities:
1. Handle and follow up on inquiries for small meetings/events with or without guestrooms. Follow up on leads by qualifying the customer's needs and dates for the event to determine if the business is a good fit for the property.
2. Negotiate contracts and banquet event orders (BEO). Identify and price customer needs for the event, up-selling where possible, and closing the sale with the customer, collecting the customer deposit and signature on the BEO.
3. Communicate group details/changes to all hotel departments, coordinating customer's needs with other property business and activities to ensure customer's expectations are met and the property operates efficiently.
4. Present potential business at sales meetings to determine best mix of customers for hotel to attain budgeted revenues. Conduct meetings with client and hotel staff to ensure each event meets client's expectations.
5. Finalize and detail catering plans for groups and communicate effectively. Completely orchestrates these functions on-site or off-site. Empowered to do whatever it takes to solve problems.
6. Prospect for new catering business using a wide variety of methods including phone calls, outside sales calls, trade shows, attending community functions, blitzes, internet prospecting, supplier partnerships, etc.
7. Monitor blocked space to ensure group is meeting their contractual obligations. Initiate release of blocked space on cut-off date to allow sale of these rooms to other customers.
8. Maintain account files in Delphi software system, ensuring accurate communication between client and hotel staff.
9. Other duties as assigned.
Job Skills:
1. Exhibit computer skills to include word processing, spreadsheet, and familiarity with brand specific property Management System(s). Use knowledge of Word, Excel, Internet, Delphi
2. Exercise excellent communication, presentation, organization, time management, listening, and math skills.
3. Use analytical skills for measuring business potential and value to the hotel.
4. Maintain contact and event information and follow procedures for submitting sales contracts
5. Read and interpret documents and to write routine reports and correspondence.
Experience: Minimum 2 years catering sales, or 2 years in hotel Catering/Convention Services, Banquet, Hotel Sales or Culinary Arts; OR, an equivalent combination of education and experience.
Licenses/Certifications Must possess a valid driver's license and reliable transportation to drive to appointments.
Why Concord?
At Concord Hospitality, our Catering Sales Managers earn competitive wages, receive our extensive benefit package including dental/vision plans, life insurance, ST/LT disability options as well as lucrative quarterly bonus plans, 401K options, tuition assistance plus training & development and career advancement opportunities.
Concord Hospitality earned the recognition of GREAT PLACES TO WORK as well as our recent acknowledgement of Great Places to Work for Millennials and Great Places to Work for Women!
We are proud to be an EEO employer M/F/D/V. We maintain a drug-free work environment
---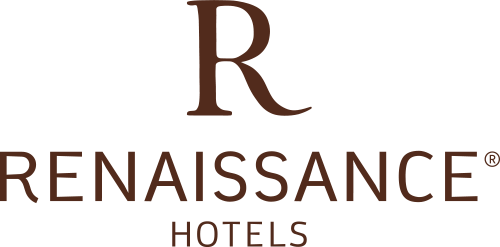 Spacious rooms and suites, curated amenities and an ideal location in Northbrook, IL, combine for spectacular results at Renaissance Chicago North Shore Hotel. Ideally situated on the North Shore of Chicago, we offer an optimal location for guests visiting the area. Enjoy seamless access to premier dining and shopping, the Chicago Botanic Garden, Ravinia Park and an array of Fortune 500 companies. With a modern, 24-hour fitness center and a heated indoor pool, our hotel is perfect for travelers wishing to prioritize their well-being while they visit Northbrook or nearby Winnetka.
Partake in all-day dining at Pancetta Regional Kitchen + Bar, our signature eatery, or visit Ruth's Chris Steak House for iconic steakhouse fare. With more than 19,000 square feet of event space, our hotel is also a leading destination for meetings and weddings on the North Shore. Sleep soundly in modern accommodations that feature sleek bathrooms, plush beds and contemporary amenities and wake up refreshed in Chicago.