Accounting/Human Resources Coordinator
The Alloy- a Doubletree Hotel
King of Prussia, PA
Accounting/Human Resources Coordinator
Posted June 20, 2022
The Alloy a DoubleTree by Hilton is hiring a full-time Accounting/Human Resources Coordinator.  As an Accounting Assistant/Human Resources Coordinator you will assist the Property Controller & Director of HR in the daily, monthly, and annual accounting/human resources processes for the hotel. 
Ideal candidate for this role will have 2-5 years of prior Accounting/HR Admin experience within an office or full-service hotel setting (preferred).   
SUMMARY: Aids and assists the operations of the Human Resources & Accounting office for the hotel to include: accounts payable, accounts receivable, general cashiering,  ensures record keeping, individual and group counseling, benefits administration, department intercommunication, and wage and payroll administration. Monitors compliance with established
personnel policies and procedures. Acts in concert with the management team as directed Controller and Human Resources Director.
Accounting Job duties may include but not limited to:
Verifies accuracy of invoices entered in the system as to amount, general ledger coding, date, vendor name and
address, terms, and proper approval. Makes all necessary changes to postings in accounts payable as directed by the
Property Controller.
Responds to vendor inquiries and payment requests promptly.
Maintains complete and accurate paid invoice files by vendor.
Oversees the accounts payable processing in the field.
Processes manual payments as directed by Property Controller, VP/Controller or CFO.
Maintains assigned bank reconciliation's on a current basis.
Reports any significant variances immediately to Property Controller.
Prepares monthly and/or quarterly sales tax, use tax, and local occupancy tax returns as directed by Property
Controller.
Reviews, corrects, and posts daily revenue journals on a daily basis.
Calculates and processes monthly group insurance billings for Concord and third party administrator.
Assists Property Controller with period end financial reports and closings as directed.
Participates in meetings.
Responsible for generating end of period reports on a timely basis.
Conducts self to reflect the high standards of professionalism within the Concord Hospitality organization.
Learns, understands, and refers to the Standard Operating Procedures.
Follows safety and security procedures and rules.
General cashiering, accounts payable, accounts receivable functions.
HR job duties may include but not limited to:
Monitor and update job requisitions ensuring postings are always current. This includes ensuring job
recruiting sites and postings are added or deleted as needed.
Interview applicants; screen prospective employees for openings using hospitality and total quality
management questions.
Ensure 100% compliance with Concord and DOL applicant management standard procedures.
Check references on all candidates that are in the final stages of interviewing.
Set-up second interviews between applicants and department heads.
Maintain and update list of local recruiting sources.
Ensure that all applicants are treated fairly and are not asked any discriminatory questions.
Ensure proper identification and proof of employability on all new hires is processed in accordance with
INS requirements.
Administer company mandated drug test to all new hires.
Maintain accurate interviewing files
Properly onboard all new hires on their first day of employment.
Administer leave of absence advance payments for insurance. Calculate and file copies for distribution to
payroll; track payment for receipt.
Administer OSHA, Workers Compensation, and Unemployment Claims Responsibilities for hotel.
Assist with reception duties; greet concerned associates and direct to HRD.
Empty the Director's out box daily to ensure that all correspondence is prepared each day.
Inventory benefit supplies on a quarterly basis.
Generate monthly birthday list and prepare cards and monthly bulletin boards.
Assist with all associate recognition programs and all associate meetings.
Assist with awards programs as assigned.
Assist associates with Tuition Reimbursement Forms, ensuring accuracy and forward completed forms to HRD for processing.
Order department office supplies as needed.
Assist associates with accessing Concord and brand sites as needed.
Assist in the processing of payroll as needed.
Assist with Orientation: Overview of benefits to new associates, instruct on completion of enrollment forms and audit for accuracy.
Prepare/monitor Insurance Enrollments and associate issues regarding insurance benefits
Here are some reasons our associates like working for us:
We offer competitive wages - position starting hourly rate is $20.00 USD.  Full-time associates are eligible to participate in a comprehensive benefit package, which includes medical/dental/vision plans, life insurance, company paid STD, LTD disability options, 401K options, tuition assistance, discounted room rates at Concord managed hotels/Hilton brand, plus training & development and career advancement opportunities. 
Why Concord?
Our culture is based on our five Cornerstones and they are what we consider our foundation:  Quality, Integrity, Community, Profitability, and Fun.  It's important to us to provide a great work environment for our associates and we strive to hire the BEST associates in the market.
Our "Associate First" culture supports and inspires personal development both within the workplace and beyond. Concord's associates are what our company is built on, and we strive to recognize them for their hard work, dedication, and commitment to excellence. We value work life balance, diversity, and our commitment to provide the best customer service and quality accommodations in every market we exist
If you are seeking a position where you can grow and be a part of a fun team, this job may be your answer.
We are proud to be an EEO employer M/F/D/V. We maintain a drug-free workplace.
---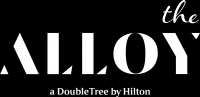 301 West DeKalb Pike
King of Prussia, PA 19406
Modern Comfort Meets Historic Luxury
Join us at the Alloy, where lavish amenities and utmost comfort is never far out of reach. Experience a fusion of modern and historic touches in every stylish detail. Our guest rooms are complete with luxurious linens and elegant touches that are guaranteed to make you feel right at home and recharged in no time.