Housekeeper/Room Care
Raleigh Marriott Crabtree Valley
Raleigh, NC
Housekeeper/Room Care
Posted June 20, 2022
Here are some reasons our associates like working for us:
Our Benefits (applies to Full Time Associates Only)
Competitive Pay
Great Benefits including various levels of Medical plans, prescription discounts plus vision/dental
401K Retirement Program with company contribution – FREE MONEY!
Associate and Friends and Family discounts on Marriott and Concord Hospitality managed hotel rooms!!
Group Life Insurance equal to your annual salary
Voluntary Short and Long Term Disability Programs
Verizon Wireless Discount – save up to 18% off your billing a month with our partnership with Verizon
Are you ready to begin your journey with Concord; a company who believes in and who supports career advancement opportunities for its associates?  If so, we may have the perfect position for you!
Concord Hospitality is hiring Housekeepers who will be responsible for:
·             Cleaning and servicing assigned guest rooms in a timely and organized manner, following procedures and hotel standards.
·             Keeping an organized linen cart that is neat, well stocked and organized.
·             Report any areas within guest rooms that need attention, such as fixtures, door locks, televisions, HVAC, etc.
·             Maintaining security of your equipment, key and supplies issued to you.
·             Reporting lost and found articles to your supervisor.
·             Respond to guest requests in a friendly and timely manner.
Imagine how our guests feel, when they open the door to the hotel room that you just cleaned, and they see it looking spotless and clean.  The work you do impacts guest satisfaction and can make the difference of whether or not guests return to our hotel. 
Concord Hospitality has a great work culture, and our associates are our greatest assets.  Full-time associates receive competitive pay and great benefits.
If you are looking for a job where you will feel valued and can be recognized for your hard work, apply online to Concord Hospitality.
¿Estás listo para comenzar un camino con Concord? ¿Una empresa que cree en las oportunidades de desarrollo profesional de sus asociados y las apoya? Si es así, ¡podemos tener la posición perfecta para ti!
Concord Hospitality está contratando amas de llaves que serán responsables de:
·             Limpiar y dar servicio a las habitaciones asignadas de manera oportuna y organizada, siguiendo los procedimientos y estándares del hotel.
·             Mantener un carrito de lino organizado que esté limpio, bien abastecido y organizado.
·             Informe cualquier área dentro de las habitaciones que necesite atención, como accesorios, cerraduras de puertas, televisores, HVAC, etc.
·             Mantener la seguridad de su equipo, llaves y suministros que se le entreguen.
·             Informar artículos perdidos y encontrados a su supervisor.
·             Responda a las solicitudes de los huéspedes de manera amistosa y oportuna.
Imagínese cómo se sienten nuestros huéspedes cuando abren la puerta de la habitación del hotel que acaba de ser limpiara y la ven impecable y limpia. El trabajo que realiza tiene un impacto en la satisfacción de los huéspedes y puede marcar la diferencia en el regreso o no de los huéspedes a nuestro hotel.
Concord Hospitality tiene una gran cultura de trabajo y nuestros asociados son nuestro mayor activo. Los asociados de tiempo completo reciben un salario competitivo y grandes beneficios.
Si está buscando un trabajo en el que se sienta valorado y reconocido por su arduo trabajo, solicite en línea a Concord Hospitality.
---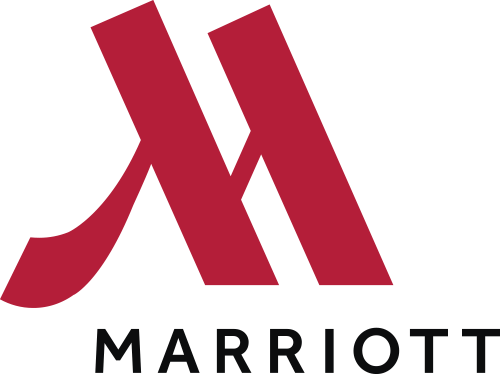 Our Hotel
Our contemporary hotel has been entirely reborn, including sleek guest rooms, enticing public spaces, 21,000 square feet of meeting and event space, and a well-equipped fitness center. Guests can maximize relaxation in our modern guest rooms, which feature amenities such as smart TV's with Netflix and upgradeable Wi-Fi. Following a rejuvenating night on our luxurious bedding, we invite our guests to wake up and indulge at our BRAISE Contemporary Southern restaurant. BRAISE serves an unforgettable breakfast buffet, southern fusion lunch and dinner, as well as specialty cocktails in the lounge. Weddings shine in our ballrooms and our catering is nothing short of delectable. Our hotel puts visitors within easy reach of desirable shopping at Crabtree Valley Mall, downtown restaurants, PNC Arena and North Carolina State University.