Regional Task Force Manager- (NC/SC & GA)
Concord Hospitality Enterprises
Raleigh, NC
Regional Task Force Manager- (NC/SC & GA)
Posted June 10, 2022
Responsible for providing task force coverage at operating hotels in Front Office and Housekeeping departments and Food and Beverage related operations. Manage projects as directed by Regional Vice President of Operations. Maintain the operational and service standards prescribed by Concord Hospitality.  Prefer position to be based out of Raleigh or Atlanta.
Job Responsibilities:
Demonstrates and communicates key drivers of guest satisfaction for the brand's target customer.
Advise GM of housekeeping or front office operation issues that may arise in hotel operations.
Become familiar with each Brands operational standards across the Concord Hospitality portfolio in order to train all associates to meet the standards for daily operations.
Fully understand and be able to operate multiple property management systems with the ability to train others
Conducts performance reviews, plans, and actions as necessary for direct reports.
Assure strong training and development plans are in place for all hotel staff.
Responsible for Food and Beverage Ordering of Products and Supplies
Be able to accurately conduct monthly inventories
Implement best practice for cost controls based on anticipated volume/covers
Attend BEO Meetings and ensure staffing model meets the needs for Banquet Events
Effectively create a weekly schedule
Provide the hotel GM feedback on personnel and potential problems with staffing levels and work performance of the Front Office and Housekeeping team.
Take proactive approaches when dealing with associates and management concerns in regards to
Operate assigned department covering day-to-day responsibilities.
Be a resource for human relations issues and ensure that company policies are being followed.
Meets and exceeds the expectations of the associates by utilizing leadership skills and motivation techniques in order to maximize associates productivity and satisfaction of direct reports.
Ensures that disciplinary action is taken as required utilizing consistency, fairness and respect within Concord's established guidelines.
Continually focus on upholding all brand standards, policies, and procedures.
Ensures a strong associate relations program is in place as well as driving the Concord culture in all aspects of the operation.
Actively supports and participates in property and corporate sponsored programs and events.
Anything GM or RVP ask for assistance with while assisting the property.
Actively participate and complete all required knowledge improvement courses.
Benefits:
Concord offers competitive wages and a comprehensive benefit package, which includes medical/ dental/vision plans, complimentary life insurance with options for enhancements, ST/LT disability offerings, a 401K plan with company match, tuition assistance, plus training & development as well as career advancement opportunities. Our health benefits become available after seven days of employment.
The Concord Culture :
Concord Hospitality invests in its associates by providing training and development to all levels of associates. Our "Associate First" culture supports and inspires personal development both within the workplace and beyond. Concord's associates are what our company is built on, and we strive to recognize them for their hard work, dedication, and commitment to excellence. We value work life balance, diversity, and our commitment to provide the best customer service and quality accommodations in every market we exist. Concord is built on 5 cornerstones: Quality, Integrity, Community, Profitability and FUN!  We support diversity and inclusion through our mission to be a "Great Place to Work for All."
Pay Range:  $52,655.64  - $65,819.55
---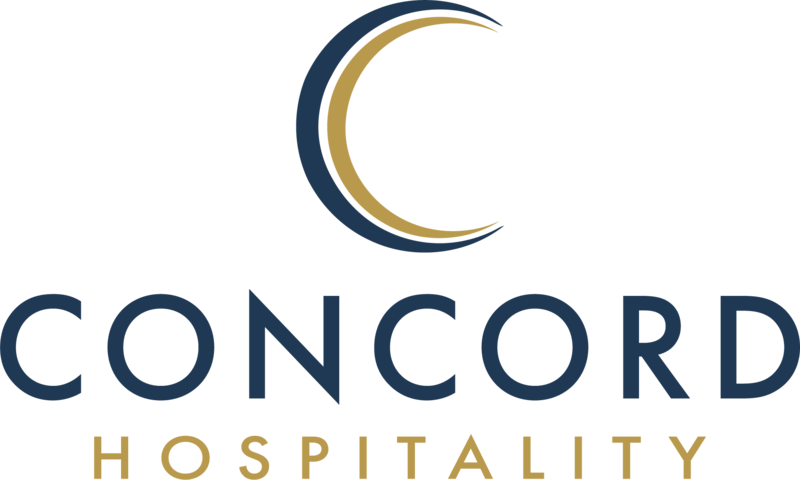 Careers and Hospitality Job Opportunities with Concord
Concord Hospitality Enterprises Company is an award-winning hotel management and development company. Through the combined efforts of over 4,200 hard working and focused associates, Concord offers a unique blend of entrepreneurship, seasoned experience, innovation and technical excellence. These elements create a company equipped to produce above-standard returns, market sustainability and a partnership well worth investing in.
Since Concord's inception in 1985, our success has been guided by our cornerstones: Quality, Integrity, Community, Profitability and Fun. These cornerstones are the indispensible and fundamental basis of our daily actions. Our commitment to these cornerstones has led us to be recognized as the respected hospitality company that we are.
Concord is one of North America's largest hotel management and hotel development companies. Concord's passion for success has resulted in over twenty years of proven results as a hotel owner, manager, and developer of mid market and first class hotel properties. Concord's goal is to create value for its partners and associates by leveraging its operations, development, sales & marketing, technology, accounting, and management skills over its growing portfolio of first-class business hotels.
Concord has experienced sustained growth of a remarkable 35% annually for three years in a row and with over half a billion in new hotel projects in the pipeline, that number is projected to increase noticeably. Additionally, Concord is expanding its portfolio through third party management contracts with leading brand partners such as Marriott, Hilton, Starwood, Choice and Intercontinental Hotels. These growth opportunities have presented themselves to Concord based on our strong relationships with investment partners.