Reservations Manager - Corporate Office - , Raleigh, North Carolina
Concord Hospitality Enterprises
Raleigh, NC
Reservations Manager - Corporate Office - , Raleigh, North Carolina
Posted January 13, 2022
Summary: Lead the operations of the reservation's office, ensuring a high-quality guest experience while executing the hotel strategy for reservation sales.  In addition, this position is tasked with leading, developing, training, and directly supervising the reservations associates. 
Responsibilities:
Manage day-to-day operations of the reservations sales department with an emphasis on increasing sales and managing day-to-day operations of reservation sales in a fast paced, upbeat office environment.
Assist in interviewing & hiring all open positions in reservation sales with Senior Director of Revenue Strategy.
Complete training schedule for all new employee partners in reservation sales. Complete one-on-one new hire training to ensure all new associates are up to speed within 2-3 weeks of hire date with assistance from Senior Director of Revenue Strategy.
Become proficient with systems including, but not limited to, ihotelier, and HMS.
Conduct monitoring, scoring and coaching sessions of recorded calls for all reservation sales agents using ihotelier & HMS systems.
Be proficient in Microsoft Office programs including Outlook, Word & Excel.
Assist all reservation sales agents in taking reservations as needed. This position will begin with at least 80% of the time in active reservations and selling; however, will decrease as the department expands to focus on additional leadership tasks.
Create and implement sales training updates quarterly for reservation sales team focused on increasing sales.
Create & distribute a performance update weekly for CHECO and hotels in the reservation's program.
Handle guest inquiries needing manager's assistance.
Completion of annual associate reviews on a timely basis.
Act as a liaison between CHECO reservation sales and the hotel leadership teams.
Work with Front Officer Manager & DOS to maintain standards of quality for the input of reservations.
Monitor daily call reports and activity to identify trends that will assist in scheduling agents according to incoming call volume.
Work in liaison with hotel sales and the front office departments as a team.
Actively engage in upsell opportunities with outbound calls for active reservations.
Ensure tracking is completed on guest requests for future package opportunities.
Work in concert with the hotel sales teams for group reservations input as call volume schedules allow.
Benefits:
Concord offers competitive wages and a comprehensive benefit package, which includes medical/ dental/vision plans, complimentary life insurance with options for enhancements, ST/LT disability offerings, a 401K plan with company match, tuition assistance, plus training & development as well as career advancement opportunities. Our health benefits become available after seven days of employment. 
Why Concord?
Concord Hospitality invests in its associates by providing training and development at all levels, from interns to executive leaders. Our "Associate First" culture supports and inspires personal development both within the workplace and beyond.  We realize our associates are the foundation to our business, and we strive to recognize them for their hard work, dedication, and commitment to excellence. We value work life balance, diversity, and our commitment to provide the best customer service and quality accommodations in every market we exist. Concord is built on 5 cornerstones: Quality, Integrity, Community, Profitability and FUN! We encourage diversity and belonging and appreciate that we all are different and our differences are what make us great!  We have been recognized as a Top 100 Company for women and millennials.
Our associates say it best with our national company cheer heard throughout North America --- "We Are Concord!"
Pay Range: 
$50,367.29 - $62,959.11
---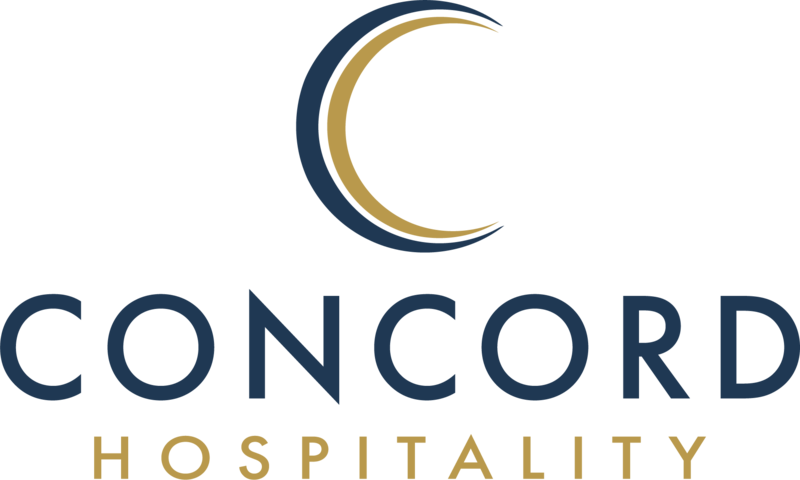 Careers and Hospitality Job Opportunities with Concord
Concord Hospitality Enterprises Company is an award-winning hotel management and development company. Through the combined efforts of over 4,200 hard working and focused associates, Concord offers a unique blend of entrepreneurship, seasoned experience, innovation and technical excellence. These elements create a company equipped to produce above-standard returns, market sustainability and a partnership well worth investing in.
Since Concord's inception in 1985, our success has been guided by our cornerstones: Quality, Integrity, Community, Profitability and Fun. These cornerstones are the indispensible and fundamental basis of our daily actions. Our commitment to these cornerstones has led us to be recognized as the respected hospitality company that we are.
Concord is one of North America's largest hotel management and hotel development companies. Concord's passion for success has resulted in over twenty years of proven results as a hotel owner, manager, and developer of mid market and first class hotel properties. Concord's goal is to create value for its partners and associates by leveraging its operations, development, sales & marketing, technology, accounting, and management skills over its growing portfolio of first-class business hotels.
Concord has experienced sustained growth of a remarkable 35% annually for three years in a row and with over half a billion in new hotel projects in the pipeline, that number is projected to increase noticeably. Additionally, Concord is expanding its portfolio through third party management contracts with leading brand partners such as Marriott, Hilton, Starwood, Choice and Intercontinental Hotels. These growth opportunities have presented themselves to Concord based on our strong relationships with investment partners.