Accounts Receivable Clerk
Raleigh Marriott Crabtree Valley
Raleigh, NC
Accounts Receivable Clerk
Posted January 10, 2022
Now Hiring: Hotel Accounts Receivable Clerk
We are looking for associates and Leaders that have a passion to serve others!
An Accounting Clerk is responsible for responding to guest inquiries, resolving guest billing disputes and preparing daily receivables in the hotel's continuing effort to deliver outstanding guest service and financial profitability.
What will I be doing?
Answer all phones and inquiries regarding bills
Follows the proper controls that are in place.
Set up account for, and log advance deposits.
Follow up and make calls for outstanding accounts
Answer any guest questions/research.
Post all charges, rebates, etc.
Coordinate with the accounting manager on all issues concerning credit
Print all PMS reports required including the invoices
Prepare all invoices with proper back-ups for mailing to ensure daily billings are mailed and guest request are promptly responded to.
Maintain filing system for future groups, groups billed and groups paid
Process credit card authorization 72 hours in advance for groups. Obtain authorization code in a log to reconcile with PMS system.
Perform credit checks to establish direct billing accounts utilizing telephone or mail. Present information obtained to controller or assistant controller who will make credit determination.
Contact clients with past due accounts, at direction of the controller or assistant controller, to determine when
payment may be made.
Participate in credit meetings to review overdue/direct billing accounts and keep management informed of problem accounts in coordination with the controller and assistant controller.
Prepare and post-daily work from auditor or other sources to the receivable ledger
Other duties as requested by Accounting Manager or hotel General Manager
Administer 10-30 day calls on outstanding accounts.
Direct bill and maintain records for UPS, FED-EX, AirBorne, etc.
Handle credit card inquiries.
Check all credit card details and vouchers and ensure all amounts and charges are correct.
Responsible for general office duties.
QUALIFICATIONS: High school diploma or equivalent with knowledge of basic accounting. Computer literate. Good communication and interpersonal skills. Must have command of the English language, written and verbal. Must have mathematical skills. Must be proficient and experienced with current computer software programs. Prior A/R & Collections experience a plus.
* Must be familiar with Marriott FSPMS (Full Service Property Management System)
Here are some reasons our associates like working for us:
Our Benefits (applies to Full Time Associates Only)
Competitive Pay
Great Benefits including various levels of Medical plans, prescription discounts plus vision/dental
401K Retirement Program with company contribution – FREE MONEY!
Group Life Insurance equal to your annual salary
Voluntary Short and Long Term Disability Programs
Verizon Wireless Discount – save up to 18% off your billing a month with our partnership with Verizon
Concord Provides great development through classroom training, online through our Learning Management System (LMS), as well as providing you options for Education Assistance Programs through University of Phoenix saving you 5% off tuition costs – take classes related to hospitality and save up to 9% off the tuition price
Why Concord?
Concord's foundation is our 5 Key Cornerstones: Quality, Integrity, Community, Profitability, and our newest – having Fun. We strive to hire the BEST associates in the market and thus provide a great working environment that associates find appealing. Enjoy a culture where you are valued and our Associate First policy is a way of life. Utilize your hospitality talents with a Company that cares about you and your development. We do many fun things on property to stay engaged with our associates and show you we care about you. As a company we focus on all the key metrics you want in an employer: Sustainability, Charity, Diversity, and Wellness! At Concord, our associates come first!
If you are seeking a leadership position where you can grow and be a part of a fun team, this job may be your answer. We are proud to be an EEO employer M/F/D/V. We maintain a drug-free workplace
---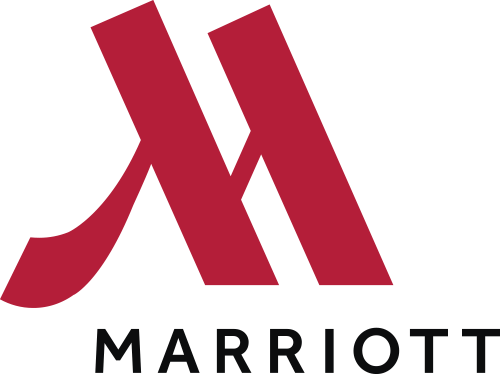 Our Hotel
Our contemporary hotel has been entirely reborn, including sleek guest rooms, enticing public spaces, 21,000 square feet of meeting and event space, and a well-equipped fitness center. Guests can maximize relaxation in our modern guest rooms, which feature amenities such as smart TV's with Netflix and upgradeable Wi-Fi. Following a rejuvenating night on our luxurious bedding, we invite our guests to wake up and indulge at our BRAISE Contemporary Southern restaurant. BRAISE serves an unforgettable breakfast buffet, southern fusion lunch and dinner, as well as specialty cocktails in the lounge. Weddings shine in our ballrooms and our catering is nothing short of delectable. Our hotel puts visitors within easy reach of desirable shopping at Crabtree Valley Mall, downtown restaurants, PNC Arena and North Carolina State University.