Sal Y Mar Manager
Aloft Tampa Midtown
Tampa, FL
Sal Y Mar Manager
Posted January 14, 2022
Overall Job Outline:
Food & Beverage Manager is responsible for the overall service standards execution, supervision, and training of all food & beverage staff within all areas of hotel F&B operations. F&B Manager is responsible to ensure appropriate and up-to-date training and education related to dining practices and menu offerings to allow for the best level of service to be provided to all dining guests and our local patrons). will be the "subject matter expert" for all f&b-related Brand policies, our Concord Operating Procedures, and company-wide initiatives, and will additionally assist all F&B team members with training and assist the F&B Director and GM with effective budgeting and forecasting throughout the year as well as for budget preparations for the upcoming year.
Key Responsibilities
• Coordinate with team leads that all supplies are being ordered as needed and pars are met for all areas of the hotel's F&B operations.
• Design and implement an effective cross-utilization platform, allowing flexibility of associates to work across outlets
• Review all purchase requests of unit managers prior to submittal to the Food and Beverage Director with strong adherence to budget guidelines and strategically saving on costs when possible
• Maintenance of accurate liquor inventories.
• Ensure maintenance and cleanliness of all dining outlets through routine audits, both on presentation and service
• Detail appropriate forecasts of daily linen consumption and coordinate cleaning process
• Monitor serviceability of F&B uniforms and forecast uniform consumption, and purchase schedule always focused on attention to detail that staff is crisp in appearance and table linens are presentable.
Qualifications Preferred
• Minimum of 5 year of experience in the Food & Beverage Management in an upscale hotel or restaurant environment, including experience coaching and developing associates (preferred)
• Bachelor's Degree or Equivalent industry work experience
• Strong knowledge of wines, cocktails, and beer
• Strong working knowledge of Micros.
• Ability to make quick decisions in high stress situations, continuously adjusting to a changing work-environment
• Proficient with Microsoft Office programs.
Here are some reasons our associates like working for us:
Benefits (Full Time Associates only)
We offer competitive wages.  Full-time associates are eligible to participate in a comprehensive benefit package, which includes medical/dental/vision plans, life insurance, ST/LT disability options, 401K options, tuition assistance, discounted room rates at Concord managed hotels, plus training & development and career advancement opportunities. 
Why Concord?
Our culture is based on our five Cornerstones and they are what we consider our foundation:  Quality, Integrity, Community, Profitability, and Fun.  It's important to us to provide a great work environment for our associates and we strive to hire the BEST associates in the market.
Our "Associate First" culture supports and inspires personal development both within the workplace and beyond. Concord's associates are what our company is built on, and we strive to recognize them for their hard work, dedication, and commitment to excellence. We value work life balance, diversity, and our commitment to provide the best customer service and quality accommodations in every market we exist
If you are seeking a position where you can grow and be a part of a fun team, this job may be your answer. We are proud to be an EEO employer M/F/D/V. We maintain a drug-free workplace.
---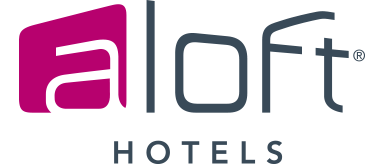 3650 Midtown Drive
Tampa, FL 33607
Opening Soon!