Human Resources Manager for Beaufort Hotel
The Beaufort Hotel an Ascend Hotel Collection
Beaufort, NC
Human Resources Manager for Beaufort Hotel
Posted October 6, 2021
Keep "open communication" between managers and associates.
Provides disciplinary action when, and if, necessary.
Provides associates with the tools they need to perform their jobs.
Takes immediate actions on problems that are encountered in the Human Resources department.
Ensures the proper recruiting, interviewing, screening, reference checking, and hiring procedures are followed.
Maintains accurate associate records including personal data, tax information, performance reviews, accrued
benefits, wage, and salary information.
Administers and maintains accurate records of necessary federal, state, and local reports as required by the
applicable laws, franchise SOPs, and Concord/local SOPs.
Coordinates the property effort for union avoidance.
Maintains accurate records and reports all OSHA information required by law.
Oversees the administration of accurate record keeping with regard to immigration laws.
Responsible for generating annual department budget and monitors period profit and loss statement.
Monitors associate insurance and benefit programs and ensures availability to eligible associates.
Conducts annual wage and benefit survey according to Concord Hospitality guidelines.
Monitors department salary and hourly wage structure.
Assures timely processing of claims for unemployment and workers' compensation claims.
Monitors use of performance appraisal programs and ensures consistent, legal, and appropriate use of the program.
Analyzes staff needs and prepares appropriate recommendations.
Recommends and implements appropriate training programs to include "train the trainer" and development
training.
Coordinates Management Orientation Program.
Develops and implements general Orientation Program and reviews associate handbook for all staff.
Counsels with associates; ensures compliance with Concord Hospitality Guarantee of Fair Treatment and Open Door
Policy.
Conducts exit interviews for all terminated personnel.
Responsible for proper job posting procedures.
Oversees Associate Relations Programs (service award banquet, associate picnic, etc.).
Analyzes property turnover and retention figures.
Develops and monitors associate communication system (newsletter, bulletin boards, etc.).
Interviews and hires new personnel as needed.
Reviews and approves all reviews, hires, job transfers, warning notices, counseling sessions, and terminations.
Evaluates staff performance on a ninety day, and annual basis.
Conducts self to reflect the high standards of professionalism within the Concord Hospitality organization.
Learns, understands, and refers to the Standard Operating Procedures.
Reports accidents, injuries, near-misses, property damage or loss to supervisor.
Reports substandard (unsafe) conditions to supervisors.
Knows department fire prevention and emergency procedures.
Follows safety and security procedures and rules.
Adheres to all policies and procedures.
Project enthusiastic, optimistic, helpful attitude.
Provides for a safe work environment by following all safety and security procedures and rules.
Assist other Leadership Team members and/or managers when needed.
Here are some reasons our associates like working for us:
Benefits (Full Time Associates only)
We offer competitive wages.  Full-time associates are eligible to participate in a comprehensive benefit package, which includes medical/dental/vision plans, life insurance, ST/LT disability options, 401K options, tuition assistance, discounted room rates at Concord managed hotels, plus training & development and career advancement opportunities. 
Why Concord?
Our culture is based on our five Cornerstones and they are what we consider our foundation:  Quality, Integrity, Community, Profitability, and Fun.  It's important to us to provide a great work environment for our associates and we strive to hire the BEST associates in the market.
Our "Associate First" culture supports and inspires personal development both within the workplace and beyond. Concord's associates are what our company is built on, and we strive to recognize them for their hard work, dedication, and commitment to excellence. We value work life balance, diversity, and our commitment to provide the best customer service and quality accommodations in every market we exist
If you are seeking a position where you can grow and be a part of a fun team, this job may be your answer. We are proud to be an EEO employer M/F/D/V. We maintain a drug-free workplace.
---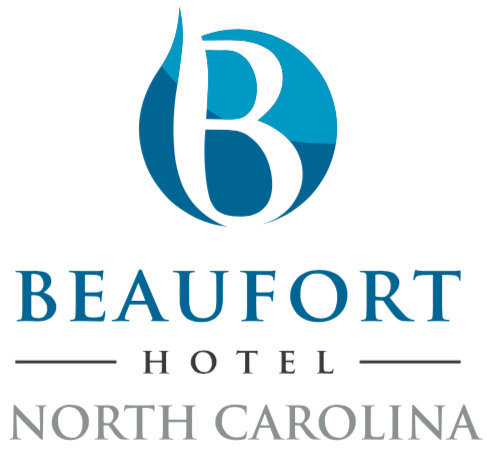 Experience a memorable stay at the Beaufort Hotel NC, an Ascend Hotel Collection Member.
Nestled on ten acres, the Beaufort Hotel offers the privacy of a resort-style setting on the banks of Taylor's Creek with expansive waterviews.
Our boutique 133-room hotel offers relaxing accommodations and friendly staff members that can introduce you to the unique sights and experiences in Beaufort, North Carolina.
Discover the hidden gems that will make your trip unforgettable by experiencing the gem of the Crystal Coast on the Southern Outer Banks of Eastern North Carolina – the new Beaufort Hotel NC, an Ascend Hotel Collection Member.
A hotel with a story to tell.
Beaufort's draw has always been, and continues to be, the waterfront.
The property on which the Beaufort Hotel now stands played an important role in the history of Beaufort's fishing industry. Today, you can step back in time to the Menhaden fishing era in Beaufort. Experience the local history that lives on today through images that continue to endure.