Treasury Specialist - Corporate Office
Concord Hospitality Enterprises
Raleigh, NC
Treasury Specialist - Corporate Office
Posted June 3, 2021
The Treasury Specialist administers, and reconciles bank accounts for hotels and entities within the required deadlines, in coordination with the Treasury Analyst and VP of Development Accounting.  Provides an administrative role with virtual card setup and a focus on spend growth for Development and Operations. The position will provide timely and accurate reporting tools for the Corporate Accounting Team, as needed.
Maintains assigned bank account reconciliations on a current basis. Report any significant variances immediately to VP of Operations Accounting, VP of Development Accounting, Properly Controller and Treasury Analyst.
Assist in setting up new or transitioned hotels merchant id's. This would include, but not limited to completing paperwork to establish credit card processor and gateway accounts.
Assist in establishing new Development and Operating CSI virtual Mastercard accounts.
Work with Accounting Assistants to provide check reports for operating hotels to CSI Customer Service Manager on a monthly/ quarterly basis.
Develop methods and efficiencies to grow CSI spend volume.
Complete Telecheck Applications as requested by hotel General Managers.
Complete other administrative work as requested.
Protects the assets of the corporate office and hotels.
Provides timely and accurate data on which to make decisions.
Provides timely accurate and meaningful financial reports to owners and management.
Ensures proper controls are in place and monitors such controls to safeguard the hotels and Corporate' assets.
Answer any questions/research.
Keeps "open communication" between subordinates, peers, and associates.
If available, trains associates in the Accounting department how to perform their job duties to the best of their abilities while in accordance with established objectives, policies, and
Participates in meetings.
Conducts self to reflect the high standards of professionalism within the Concord Hospitality
Learns, understands, and refers to the Concord Operating Procedures.
Benefits of Working for Concord Hospitality
We offer competitive wages and full-time associates are eligible to enroll in our comprehensive benefit package, which includes medical/ dental/vision plans, complimentary life insurance with options for enhancements, ST/LT disability offerings, a 401K plan with company match, tuition assistance, plus training & development as well as career advancement opportunities. 
We thrive on reward and recognition and will provide you and your team ample opportunities to shine within the company as well as within the brand.  
Working for Concord
Concord Hospitality invests in our associates by providing training and development at all levels. Our "Associate First" culture supports and inspires personal development both within the workplace and beyond. Concord's associates are what our company is built upon, and we strive to recognize them for their hard work, dedication, and commitment to excellence. We value work life harmony, diversity, and our commitment to provide the best customer service and quality accommodations possible, in every market we exist.
Our cornerstones: Quality, Integrity, Community, Profitability and FUN!
Pay Range:   $16.79 - $20.99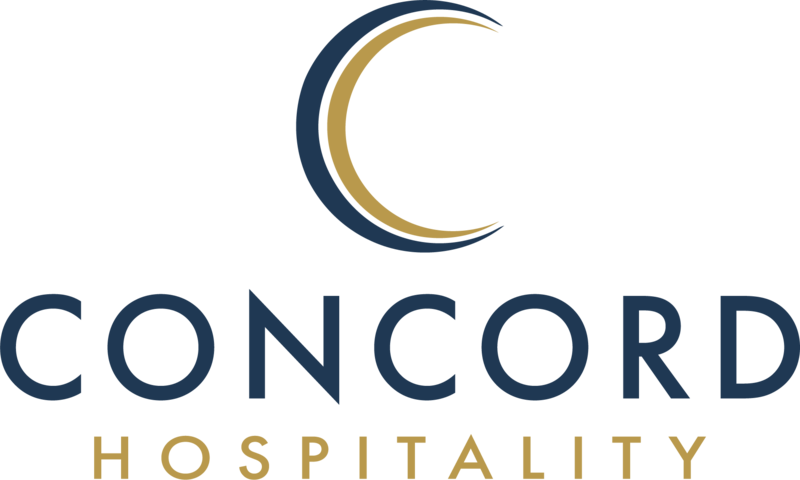 Careers and Hospitality Job Opportunities with Concord
Concord Hospitality Enterprises Company is an award-winning hotel management and development company. Through the combined efforts of over 4,200 hard working and focused associates, Concord offers a unique blend of entrepreneurship, seasoned experience, innovation and technical excellence. These elements create a company equipped to produce above-standard returns, market sustainability and a partnership well worth investing in.
Since Concord's inception in 1985, our success has been guided by our cornerstones: Quality, Integrity, Community, Profitability and Fun. These cornerstones are the indispensible and fundamental basis of our daily actions. Our commitment to these cornerstones has led us to be recognized as the respected hospitality company that we are.
Concord is one of North America's largest hotel management and hotel development companies. Concord's passion for success has resulted in over twenty years of proven results as a hotel owner, manager, and developer of mid market and first class hotel properties. Concord's goal is to create value for its partners and associates by leveraging its operations, development, sales & marketing, technology, accounting, and management skills over its growing portfolio of first-class business hotels.
Concord has experienced sustained growth of a remarkable 35% annually for three years in a row and with over half a billion in new hotel projects in the pipeline, that number is projected to increase noticeably. Additionally, Concord is expanding its portfolio through third party management contracts with leading brand partners such as Marriott, Hilton, Starwood, Choice and Intercontinental Hotels. These growth opportunities have presented themselves to Concord based on our strong relationships with investment partners.