Housekeeping Supervisor
AC Hotel Miami Aventura
Aventura, FL
Housekeeping Supervisor
Posted June 10, 2021
Now Hiring: Room Inspector / Housekeeping Supervisor
You are part of the Housekeeping team. As the Housekeeping Room Inspector, you ensures the cleanliness and attractive appearance in the guest accommodations and public spaces in accordance with hotel standards. Inspects all rooms and ensures deficiencies are reported and corrected. Must have basic knowledge of general cleaning principles, use of cleaning products, and operation of standard cleaning equipment. Must be able to work weekends and holidays
You work with your team members and the other departments to not only meet the properties high cleanliness and productivity standards but to make sure everything is kept in proper working order and drive guest service levels.
As an inspector, you model the behaviors and actions that you expect from your team. Your attention to detail, organizational skills, professionalism, passion for training, ability drive productivity and to anticipate your teams and the guest's needs while staying calm and focused during busy and stressful periods is critical.
You are a coach and mentor to your team, while still holding them accountable for their results. You are in turn accountable for the entire housekeeping department. From onboarding, training, leading, mentoring, performance management and succession planning, you support your teams development while meeting the needs of the guest and achieving the companies goals.
You take pride in your work, the hotel, and your employer to make sure we exceed our guests' expectations. If this is you, we want you to contact us... Now!
Here are some reasons our associates like working for us:
Our Benefits (applies to Full Time Associates Only)
Competitive Pay
Great Benefits including various levels of Medical plans, prescription discounts plus vision/dental
401K Retirement Program with company contribution – FREE MONEY!
Group Life Insurance equal to your annual salary
Voluntary Short and Long Term Disability Programs
Verizon Wireless Discount – save up to 18% off your billing a month with our partnership with Verizon
Concord Provides great development through classroom training, online through our Learning Management System (LMS), as well as providing you options for Education Assistance Programs through University of Phoenix saving you 5% off tuition costs – take classes related to hospitality and save up to 9% off the tuition price
Ideal candidates:
• You have experience in working in a leadership role in hotels, hospitals, or multi-unit housing as a Housekeeping or Cleaning Supervisor with great care and attention to detail to ensure quality
• You are outgoing, friendly and can communicate professionally with our guests, your manager and your colleagues.
• You take pride in your work.
• You like being in the driver's seat and leading others to success
• You are actively engaged and passionate about where you work
• You work with professionalism and integrity.
A full job description is available at the time of interview.
Why Concord?
Concord's foundation is our 5 Key Cornerstones: Quality, Integrity, Community, Profitability, and our newest – having Fun. We strive to hire the BEST associates in the market and thus provide a great working environment that associates find appealing. Enjoy a culture where you are valued and our Associate First policy is a way of life. Utilize your hospitality talents with a Company that cares about you and your development. We do many fun things on property to stay engaged with our associates and show you we care about you.
If you are seeking a position where you can grow and be a part of a fun team, this job may be your answer. We are proud to be an EEO employer M/F/D/V. We maintain a drug-free workplace.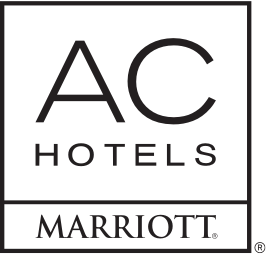 20805 Biscayne Boulevard
Aventura, FL 33180
Our Hotel
Expect polished, modern elegance at AC Hotel Miami Aventura. Our luxury hotel is only steps away from world-class shopping and dining options at Aventura Mall, the vibrancy of Gulfstream Park Racecourse & Casino and premier events held at Hard Rock Stadium, South Beach and the Wynwood art scene. Settle into our sleek rooms with European-inspired decor, complimentary Wi-Fi and flexible workstations for hitting deadlines. Our daily breakfasts at AC Kitchen will kick-start your morning with freshly baked croissants, artisan cured meats and assorted quiches. Unwind in the evening at the AC Lounge with our unique tapas menu and signature cocktails. With our spacious, upscale event venues, your colleagues and loved ones will be in awe with custom catering options to complement your conference or reception. Visit our upper deck pool and high-tech fitness center to rejuvenate your body and spirit while taking in breathtaking skyline views.