Sales & Catering Manager
Renaissance Columbus Westerville-Polaris Hotel
Westerville, OH
Sales & Catering Manager
Posted May 3, 2021
Sign on Bonus of $250!
Now Hiring: Sales & Catering Manager
Being the Sales & Catering Manager at a Concord Hospitality property means you hold an important key to the hotel's success. You will develop and foster hotel business through direct sales, marketing, telemarketing, direct mail, and tours of hotel for functions and events surrounded around our hotel's meeting and event space. You are the key contact for events at the hotel utilizing of various meeting/event spaces to market to groups and corporate for meetings and catered events. Candidates should be familiar with marketing plans, action plan creation as well as working with both revenue and sales call goals…
Job Purpose: Sell and detail social and corporate events with and without guest rooms for the hotel. Role will handle all markets as directed by the DOSM.
Job Responsibilities:
1. Position requires the manager to be able to work a flexible schedule including weekends to oversee the execution of your events. During peak social seasons, Sales & Catering Manager can expect their work schedule to fluctuate based upon business booked and event facilitated.
2. Primary sales efforts are in selling guest rooms, banquet food & beverage, upsell previously contracted groups turned over to the SCAM, and maximizing hotel revenues.
3. Negotiate with clients, meetings and other functions, all arrangements, suggesting menus, bar set up, room arrangements as per policy and procedure. On completion of negotiations, inform other departments of arrangements in writing which are necessary to assure success of the function.
4. Daily solicitation for new business, contract negotiation and review, coordinating local marketing efforts and facilitating a high level of communication before, during and post event with pertinent hotel staff to ensure a high level of service for each catering event and other duties as assigned.
5. Keep accurate communication flowing freely among all hotel departments.
6. Inform appropriate management team members promptly of any work-related problems or guest complaints.
7. Promote the hotel through goodwill, courtesy and a positive attitude. 
8. Attend all scheduled training classes and meetings.
9. Train and supervise other associates as directed by management.
10. Perform any reasonable request as assigned or directed by management.
11. Provide for a safe work environment by following all safety and security procedures and rules.
12. Identifies operational challenges associated with his/her group and determines how to best work with the property staff and customer to solve these challenges and/or develop alternate solutions.
13. Use his/her personal judgement to integrate current trends in event management and event design.
14. To solicit banquet and catering sales by telephone and personal contact.
15. Works closely with our sales team for all catering functions to ensure maximum utilization of facilities.
16. Works to continuously improve customer service by integrating obtained feedback and personal judgement into action plans.
17. Performs all other duties as required by the General Manager.
18. Maintain budgeted sales quotas.
19. Create new ideas to increase catering revenue during low demand periods.
20. Finalize details on Banquet Event Order Sheets by making customer contact, receiving finalized program and publishing BEOs for distribution.
21. Offer personalized service to all groups in hotel. Perform all guest contact activities in a cordial, efficient and professional manner, at all times maintaining a commitment to guest satisfaction.
22. Solicit future business from current and past customers.
23. Set example of proper attitude and performance, maintaining a positive attitude toward the hotel and the job being performed.
24. Create and maintain team work by maintaining a cooperative team-like attitude in working with supervisors and fellow associates (both within the department and in other hotel departments) to help achieve our common goals of maximizing guest satisfaction and profit margins.
25. Facilitate events that have been contracted at the hotel. Duties to include, but not limited to, setup/teardown of event space, cleaning event space, maintaining food & beverage items during event and delegating responsibilities to Banquet Captain when applicable.
26. Complete all assignments by assigned due dates.
27. Establish and review plans and actions on a quarterly basis and update as needed. Establish sound objectives and accomplish objectives on a timely basis.
28. Operate within corporate and property standard policies and procedures.
29. Meet or exceed own booking goals, appointment goals and solicitation goals each month by talking and personally meeting with customers to sell hotel function space.
30. Maintain records on cancellations and turndown report, analyze these report quarterly. 
31. Review future bookings with Sales and Marketing/Revenue Management team weekly. 
32. Promptly respond to correspondence from customers, prospects and corporate offices relating to catering/sales activities.
33. Maintain catering/sales account database in accordance with standards set by Management Company and ensure compliance with the property's specific requirements.
34. Provide site tours to potential customers of the hotel's banquet facilities.
35. Facilitates various meetings as he/she perceives necessary (Banquet Event Order meeting, room block review, Pre-Post convention meeting, etc.)
36. Have comprehensive knowledge of all operational departments within the hotel; guest services, reservations, housekeeping, audio visual, DTS, accounting, restaurants, bars, and engineering and be able to exercise discretion and independent judgement as it relates to these departments when handling guest complaints, employee issues, or other matters of significance.
Job Skills:
1. Exhibit computer skills to include word processing, spreadsheet, and familiarity with FSPMS. Use knowledge of Word, Excel, Internet, CI/TY.
2. Exercise excellent communication, presentation, organization, time management, listening, and math skills.
3. Use analytical skills for measuring business potential and value to the hotel.
4. Maintain contact and event information and follow procedures for submitting sales contracts
5. Read and interpret documents and to write routine reports and correspondence.
Experience: Minimum 2 years catering sales, or 2 years in hotel Catering/Convention Services, Banquet, Hotel Sales or Culinary Arts; OR, an equivalent combination of education and experience. Minimum 2 years with Marriott systems, including FSPMS, MARSHA and CI/TY.
Licenses/Certifications Must possess a valid driver's license and reliable transportation to drive to appointments.
Why Concord?
At Concord Hospitality, our Catering Sales Managers earn competitive wages, receive our extensive benefit package including dental/vision plans, life insurance, ST/LT disability options as well as lucrative quarterly bonus plans, 401K options, tuition assistance plus training & development and career advancement opportunities.
Concord Hospitality earned the recognition of GREAT PLACES TO WORK as well as our recent acknowledgement of Great Places to Work for Millennials and Great Places to Work for Women!
We are proud to be an EEO employer M/F/D/V. We maintain a drug-free work environment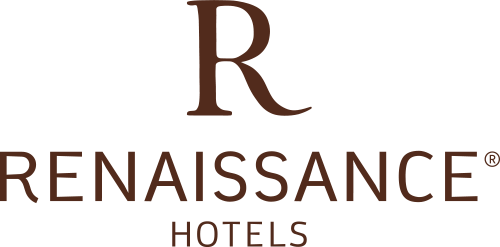 Our Hotel
Whether you are traveling to Columbus for work or for fun, the new Renaissance Columbus Westerville-Polaris hotel is the ready to help visitors create lasting memories. Guests embrace total comfort in spacious rooms and suites, well-appointed with contemporary amenities and deluxe bedding. We invite our guests to recharge and reconnect with a specialty cocktail at our lounge and restaurant with sweeping views of our natural surroundings. Ideally located in Westerville which offers a Hometown feel, while still being just minutes from everything that Columbus has to offer. We offer a convenient location to Polaris Fashion Center, Easton Town Center, Downtown Columbus, Nationwide Arena and the Columbus Convention Center. We also offer a pool, high-speed wireless internet and an attentive staff, who can help guests plan their day around Westerville and Columbus.