Compensation and Benefits Manager - Corporate Office
Concord Hospitality Enterprises
Raleigh, NC
Compensation and Benefits Manager - Corporate Office
Posted April 29, 2021
Concord Hospitality Enterprises was established in 1985.  Our mission has been to develop, acquire and manage high quality hotel properties.  Today, we have more than 135 hotel properties in North America.  We are most proud of our rich and vibrant culture, which we believe distinguishes us from competitors. We are dedicated to operational excellence, to our guests and to our associates. 
Our core values, which we refer to as "our Cornerstones" are evident throughout the company.  We believe and practice our Cornerstones every day, and our leaders instill them with the decisions they make.  We think about how our decisions may impact the bottom line and our associates.  Delivering quality, living integrity, supporting the communities we live in, growing profitability and having fun, are so meaningful to us. 
We are currently recruiting for a Compensation and Benefits Manager to join our corporate Human Resources team. 
RESPONSIBILITIES:            
Complete and allocate monthly billing for Life Insurance, LTD, STD, Voluntary Life, Pet Insurance, Aspira and Engage to Excel (corporate).
Distribute monthly Health Plan billing to each hotel for review and to ensure billing is accurate.  Work with each hotel to make the corrections needed.
Generate bi-weekly benefits reports (life events not started report), using UKG.
Approve associate life events benefits on a weekly basis in UKG.
Support hotels to ensure Short Term Disability claims are processed in a timely manner.
Assist with annual open enrollment for benefits. 
Complete bi-weekly retirement savings processes for our Canadian locations.
Complete new banking form for hotels for 401(k).
Maintain milestone program for corporate office.  Reviews monthly file and alerts supervisors of upcoming milestones. 
Assists with adding, maintaining and retrieving data from compensation tool, Pay Factors. 
Support hotels with the annual wage scale completions. 
Assist in compiling information for monthly metrics of compensation and benefits.
Field calls from hotels on compensation and benefit questions.
Update when needed benefit section of company handbooks, benefits guide and orientation PowerPoint.
Ensure all areas of compensation and benefits on the Intranet are updated with current information.
Work with payroll on questions related to compensation and benefits. 
Assist with Wellness Initiatives.
This position reports to our Senior Director of Compensation & Benefits.
Benefits:
At Concord Hospitality, we offer competitive wages and a comprehensive benefit package, which includes medical/dental/vision plans, life insurance, ST/LT disability options, 401K options, tuition assistance plus training & development and career advancement opportunities. 
Working for Concord:
Our "Associate First" culture supports and inspires personal development both within the workplace and beyond. Concord's associates are what our company is built upon, and we strive to recognize them for their hard work, dedication, and commitment to excellence. We value work life balance, diversity, and our commitment to provide the best customer service and quality accommodations in every market we exist.  Concord Hospitality has earned the recognition of  "GREAT PLACES TO WORK"  in the U.S.
Pay Range:  $56,234 - $67,481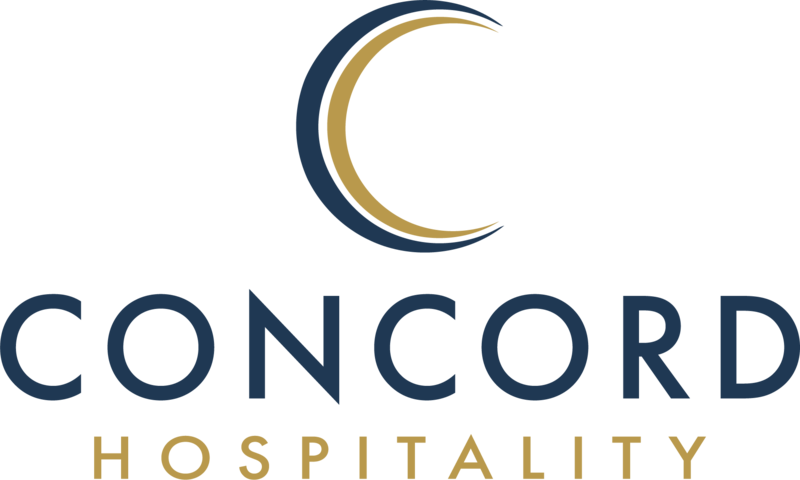 Careers and Hospitality Job Opportunities with Concord
Concord Hospitality Enterprises Company is an award-winning hotel management and development company. Through the combined efforts of over 4,200 hard working and focused associates, Concord offers a unique blend of entrepreneurship, seasoned experience, innovation and technical excellence. These elements create a company equipped to produce above-standard returns, market sustainability and a partnership well worth investing in.
Since Concord's inception in 1985, our success has been guided by our cornerstones: Quality, Integrity, Community, Profitability and Fun. These cornerstones are the indispensible and fundamental basis of our daily actions. Our commitment to these cornerstones has led us to be recognized as the respected hospitality company that we are.
Concord is one of North America's largest hotel management and hotel development companies. Concord's passion for success has resulted in over twenty years of proven results as a hotel owner, manager, and developer of mid market and first class hotel properties. Concord's goal is to create value for its partners and associates by leveraging its operations, development, sales & marketing, technology, accounting, and management skills over its growing portfolio of first-class business hotels.
Concord has experienced sustained growth of a remarkable 35% annually for three years in a row and with over half a billion in new hotel projects in the pipeline, that number is projected to increase noticeably. Additionally, Concord is expanding its portfolio through third party management contracts with leading brand partners such as Marriott, Hilton, Starwood, Choice and Intercontinental Hotels. These growth opportunities have presented themselves to Concord based on our strong relationships with investment partners.