Housekeeper/Room Care
AC Hotel Miami Aventura
Aventura, FL
Housekeeper/Room Care
Posted April 8, 2021
Are you ready to begin your journey with Concord; a company who believes in and who supports career advancement opportunities for its associates?  If so, we may have the perfect position for you!
Concord Hospitality is hiring Housekeepers who will be responsible for:
·         Cleaning and servicing assigned guest rooms in a timely and organized manner, following procedures and hotel standards.
·         Keeping an organized linen cart that is neat, well stocked and organized.
·         Report any areas within guest rooms that need attention, such as fixtures, door locks, televisions, HVAC, etc.
·         Maintaining security of your equipment, key and supplies issued to you.
·         Reporting lost and found articles to your supervisor.
·         Respond to guest requests in a friendly and timely manner.
Imagine how our guests feel, when they open the door to the hotel room that you just cleaned, and they see it looking spotless and clean.  The work you do, impacts guest satisfaction and can make the difference of whether or not guests return to our hotel.
Concord Hospitality has a great work culture, and our associates are our greatest assets.  Full-time associates receive competitive pay and great benefits.If you are looking for a job where you will feel valued and be recognized for your hard work, apply online to Concord Hospitality.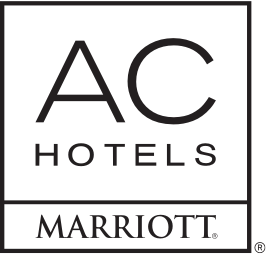 20805 Biscayne Boulevard
Aventura, FL 33180
Our Hotel
Expect polished, modern elegance at AC Hotel Miami Aventura. Our luxury hotel is only steps away from world-class shopping and dining options at Aventura Mall, the vibrancy of Gulfstream Park Racecourse & Casino and premier events held at Hard Rock Stadium, South Beach and the Wynwood art scene. Settle into our sleek rooms with European-inspired decor, complimentary Wi-Fi and flexible workstations for hitting deadlines. Our daily breakfasts at AC Kitchen will kick-start your morning with freshly baked croissants, artisan cured meats and assorted quiches. Unwind in the evening at the AC Lounge with our unique tapas menu and signature cocktails. With our spacious, upscale event venues, your colleagues and loved ones will be in awe with custom catering options to complement your conference or reception. Visit our upper deck pool and high-tech fitness center to rejuvenate your body and spirit while taking in breathtaking skyline views.