Maintenance Technician
WoodSpring Suites Jacksonville Campfield
Jacksonville, FL
Maintenance Technician
Posted April 6, 2021
ESSENTIAL FUNCTIONS
• Utilize and follow all safety and security procedures, as maintain operations standards in housekeeping, maintenance, sales and front office.
• Know all hotel emergency procedures and demonstrate and train all associates on them. Inform management of any safety hazards.
• Perform guest room preventative maintenance according to operational standard guidelines.
• Keep accurate records and logs of work performed.
• Remedy guests and associate's requests and complaints efficiently.
• Responsible for proper administration for key control.
• Routinely conduct property/security walks.
• Monitor and keep systems in place to control costs.
• Provide ongoing training for troubleshooting property issues, with team.
• Perform minor electrical, plumbing and HVAC maintenance.
• Handle guest room repair issues, including caulking, LVT repair, painting, plumbing, etc.
* KNOWLEDGE, SKILLS, AND ABILITIES
• Ability to speak, read, write and understand the primary language used in the workplace in order to facilitate the communication process.
• Team player.
• Possesses basic computer skills, including Microsoft Office and Excel.
• Excellent organizational, interpersonal, and sales-related skills.
• Extensive knowledge of the hotel, its services and facilities.
• Able to work independently with little or no supervision.
• Good multi-tasking skills.
• Ability to read and understand blueprints and schematics.
• Able to determine needs for contract repair services.
• Ability to be readily available if there is an emergency.
* PREFERRED EDUCATION/EXPERIENCE
• High school diploma or GED; or six or more months related experience
• 3+ years of basic building maintenance.
$15 per hour
PHYSICAL DEMANDS
The employee is frequently required to sit, stand, walk, reach with hands and arms, and to stoop, kneel, crouch, or crawl. The employee must occasionally lift and/or move up to 50 pounds. Specific vision abilities required by this job include close vision and peripheral vision. The noise level is usually moderate.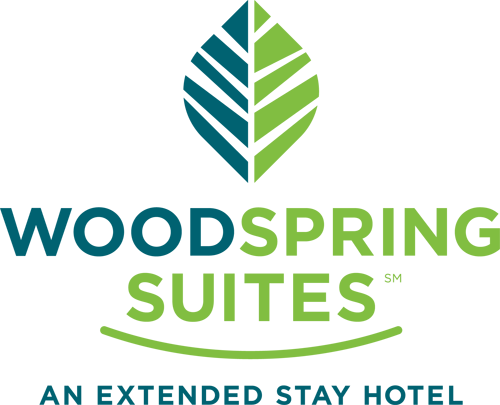 Simply a better way to live away!
Whether you call WoodSpring Suites "home" for just a few days or much longer, you can rely on us to provide you with a simple, reasonable, down-to-earth experience. From the moment you book your room, throughout your entire stay, and after - you can count on the friendly WoodSpring Suites staff to treat you well - like a guest in their own home. Making every guest feel good about their stay starts with our promise to keep everything "simple" and hassle-free.