General Manager
Aloft Shenandoah
Shenandoah, TX
General Manager
Posted March 25, 2021
Our Aloft Hotel, is a cosmopolitan hotel, with an urban vibe.  Located ideally in The Woodlands, Texas hotel area, this new Aloft Houston Shenandoah offers a more savvy experience for the modern traveler. Surrounded by shopping, entertainment and major businesses, it offers convenient access to everything you need.
The Ideal Candidate has:
Great sales and networking skills in order to assist a sales & marketing team to remain competitive in the relevant market.
A proven track record of driving GSS.
Hired, mentored and lead teams to outstanding results.
Hands on ability to deliver outstanding financial results
Prior experience as a GM preferred.
Prior Aloft-Marriott experience preferred.
Excellent customer service delivery.
Being a Concord GM
As a General Manager, you will be instrumental in hiring and motivating a winning team, supporting our company's mission statement and embracing our cornerstones. You will be the liaison with the hotel brand, our owners and with Concord in facilitating a successful business operation by providing brand training, driving revenue, meeting operational deadlines on project timeliness, providing attention to detail in ordering supplies and following budget guidelines, and networking with city officials as the "face" of this exciting brand.
Benefits:
Concord GM's earn competitive wages.
Our comprehensive benefits package includes:
Medical/ dental/vision plan
Complimentary life insurance with options for enhancements, ST/LT disability offerings
401K plan with company match
Training & development and career advancement opportunities. Our own Leadership Development Course (LDIII) immerses our GMs in the full culture of the company, and provides a strong understanding of the tools and resources available.
Working for Concord:
Concord Hospitality invests in its associates by providing training and development at all levels, from interns to executive leaders. Our "Associate First" culture supports and inspires personal development both within the workplace and beyond.  We realize our associates are the foundation to our business, and we strive to recognize them for their hard work, dedication, and commitment to excellence. We value work life balance, diversity, and our commitment to provide the best customer service and quality accommodations in every market we exist. Concord is built on five cornerstones: Quality, Integrity, Community, Profitability and FUN! We encourage diversity and belonging and appreciate that we all are different and our differences are what make us great!  We have been recognized as a Top 100 Company for women and millennials. Our associates say it best with our national company cheer heard throughout North America --- "We Are Concord!"
If you are a proven leader, looking for a growing, award-winning company to showcase your talents, ready to lead an amazing brand in a great thriving location…..we may be the perfect fit.
Payrange:  $61,857-$74,229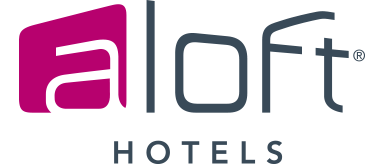 Opening Soon!