Receptionist
AC Hotel Raleigh North Hills
Raleigh, NC
Posted May 16, 2019
Front Desk Receptionist
We are looking for people that have a passion to serve others! Working at the front desk means you are at the hub of the hotel with the most interaction with our guests. Your role is key to the overall experience the guest will have. Your keen sense of being proactive, responsive and caring will make all the difference. If you enjoy engaging with others and have a winning personality and high sense of responsibility – this role is perfect for you! We have a great company culture at Concord Hospitality where everyone is valued and treated with respect.
Here are some reasons our associates like working for us:
Our Benefits (applies to Full Time Associates Only)
Competitive Pay
Great Benefits including various levels of Medical plans, prescription discounts plus vision/dental
401K Retirement Program with company contribution – FREE MONEY!
Complimentary Hotel Room Night Program – Receive 7 free nights a year
Group Life Insurance equal to your annual salary
Voluntary Short and Long Term Disability Programs
Verizon Wireless Discount – save up to 18% off your billing a month with our partnership with Verizon
Concord Provides great development through classroom training, online through our Learning Management System (LMS), as well as providing you options for Education Assistance Programs through University of Phoenix saving you 5% off tuition costs – take classes related to hospitality and save up to 9% off the tuition price
Role Responsibilities:
Willing to work rotating shifts (7a-3p; 3p-11p; 11p-7a).
As a Front Desk Receptionist you have the responsible to give our guests the best hospitality experience they can have by:
Assisting guests efficiently, courteously and professionally at all times
Maintain a high level of service and hospitality
Promptly and effectively deal with guest concerns or issues and see all are met to satisfaction in timely manner
Post guest charges, collect payments and follow all cash handling procedures as required by Concord
Handle guest mail and messages with respect to privacy and professionalism
Be knowledgeable of the hotel brand and various programs (travel programs, special offers)
Be a great communicator to various departments and management on guest comments and concerns
Respond quickly to incoming calls, lobby visitors and team members needing front desk assistance
Have full knowledge of hotel safety and emergency procedures
Why Concord?
Concord's foundation is our 5 Key Cornerstones: Quality, Integrity, Community, Profitability, and our newest – having Fun. We strive to hire the BEST associates in the market and thus provide a great working environment that associates find appealing. Enjoy a culture where you are valued and our Associate First policy is a way of life. Utilize your hospitality talents with a Company that cares about you and your development. We do many fun things on property to stay engaged with our associates and show you we care about you.
If you are seeking a position where you can grow and be a part of a fun team, this job may be your answer.
AC Hotel Raleigh North Hills
135 Room Hotel
European inspired Raleigh North Hills hotel
Experience a unique combination of timeless European design, comfort and true authenticity when you stay at the AC Hotel Raleigh North Hills. Nestled directly in Raleigh's bustling North Hills neighborhood, we are at the heart of the Triangle region's prime shopping, dining, and entertainment. Plan a spa day, enjoy upscale bowling, take a cooking class or sample the local shops while you're here. Recharge in the morning with a European inspired breakfast. Elevate your stay at our Level7 Rooftop Bar with tapas, Spanish wines on tap, handcrafted cocktails and craft brews overlooking panoramic neighborhood views. After a long day of Raleigh meetings or adventures, unwind in your guestroom with free Wi-Fi, glass enclosed showers, smart TV's, sleek furniture and premium bedding. We also offer event space and catering for up to 140 people. Our hotel embodies the local Raleigh spirit with a design dedicated to the modern business traveler. AC Hotels- a whole new way to travel.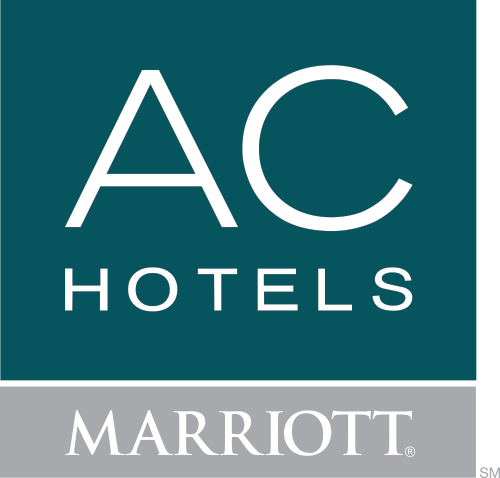 101 Park at North Hills Street
Raleigh, NC 27609